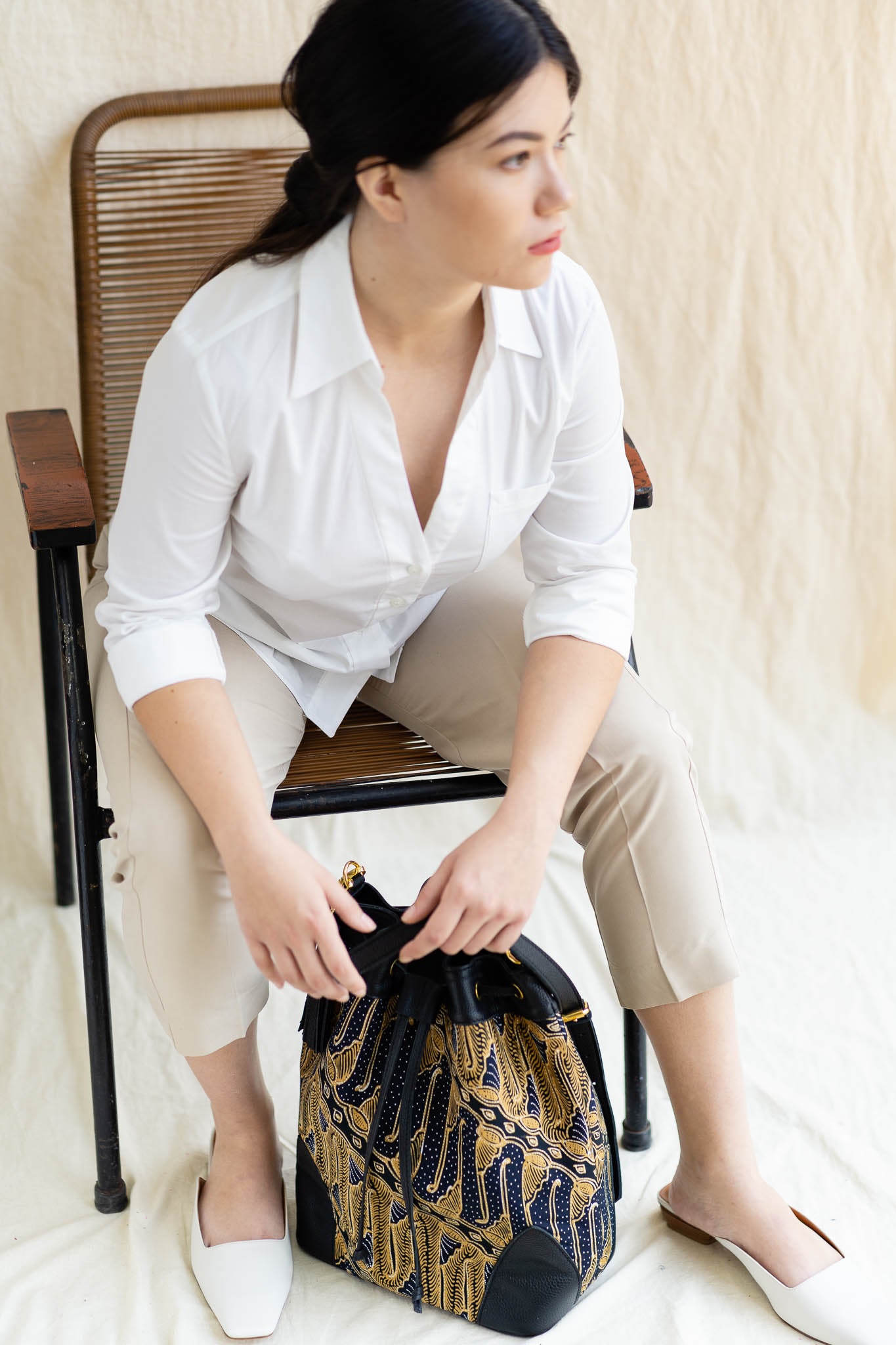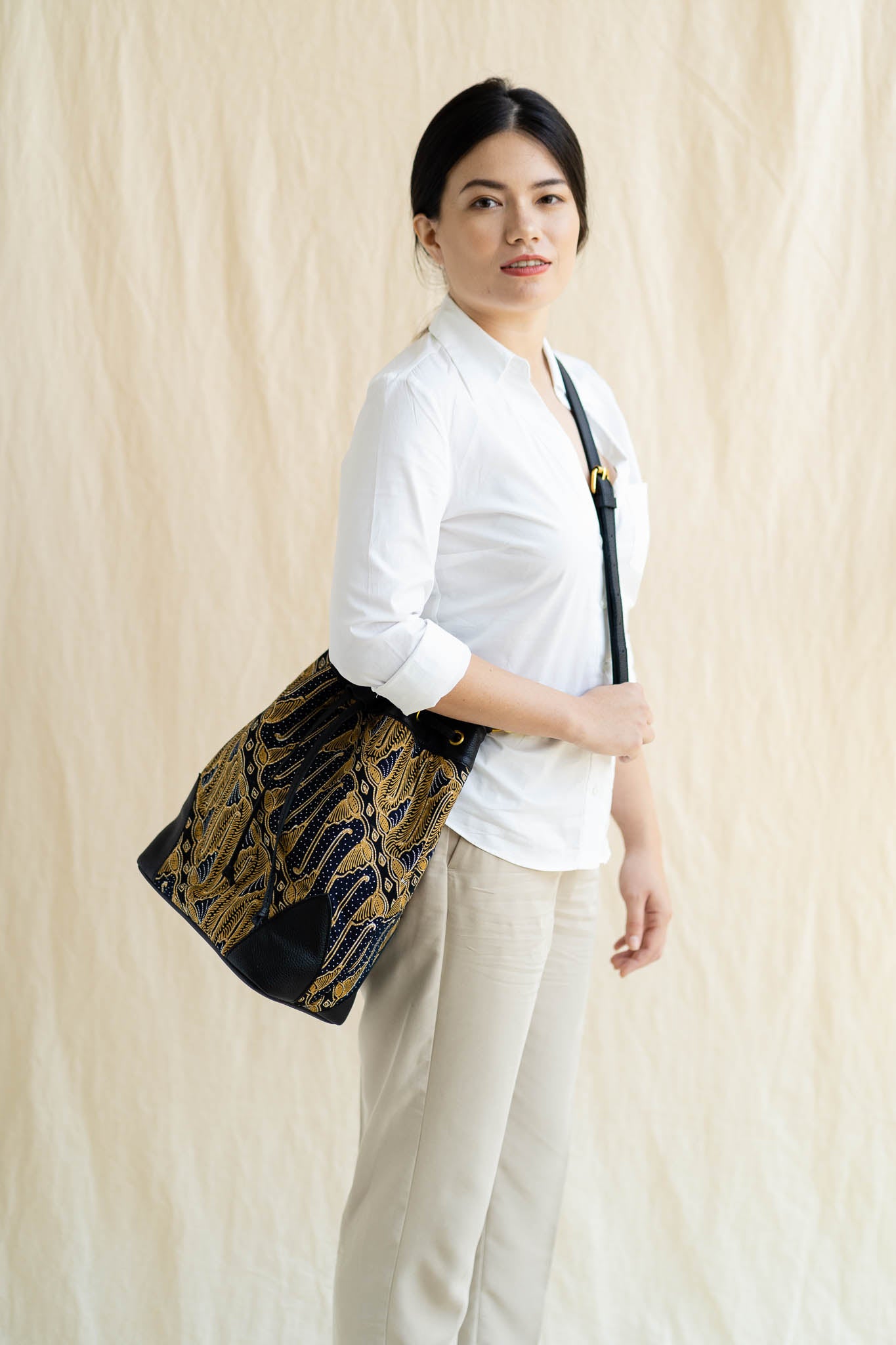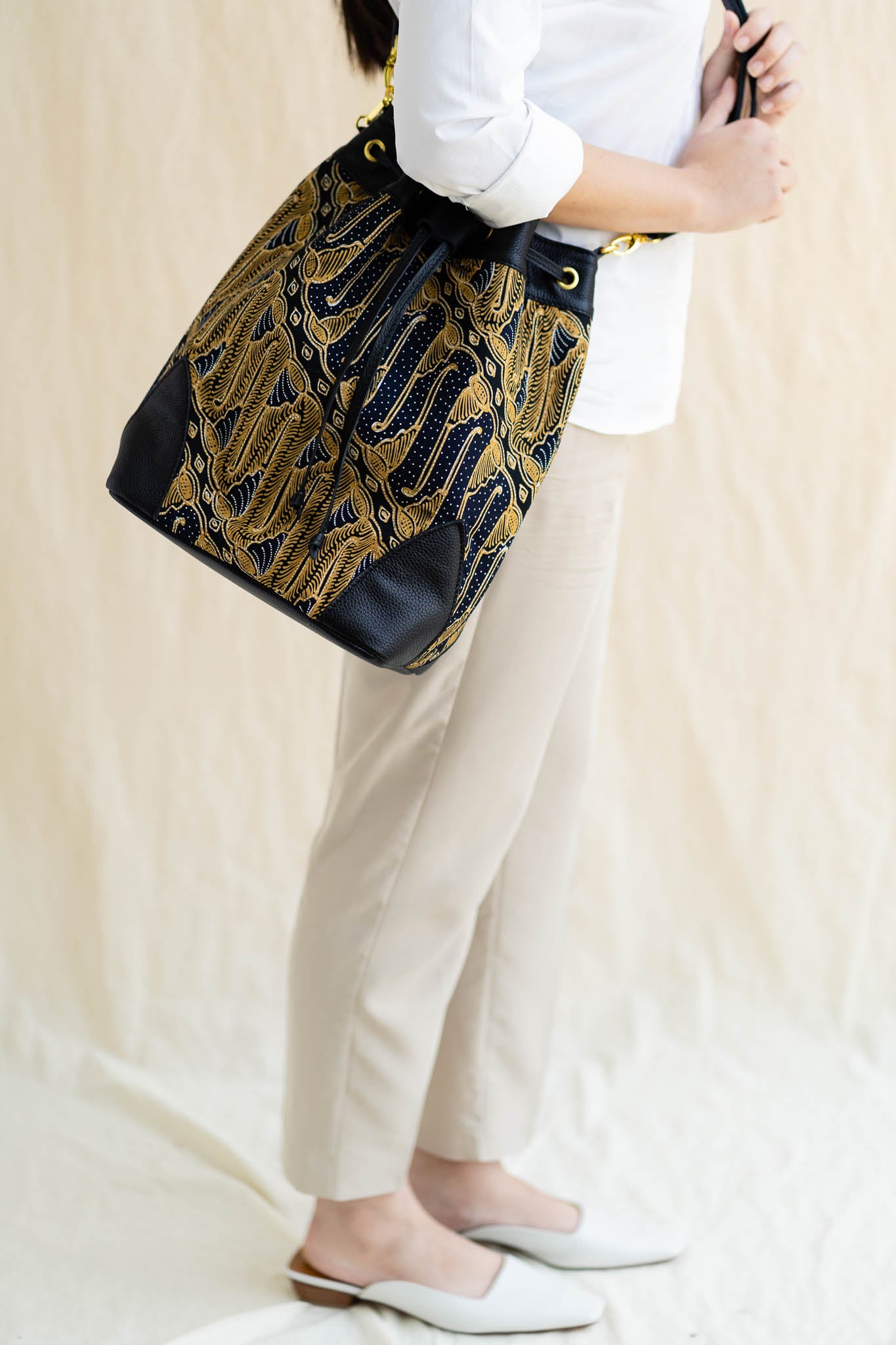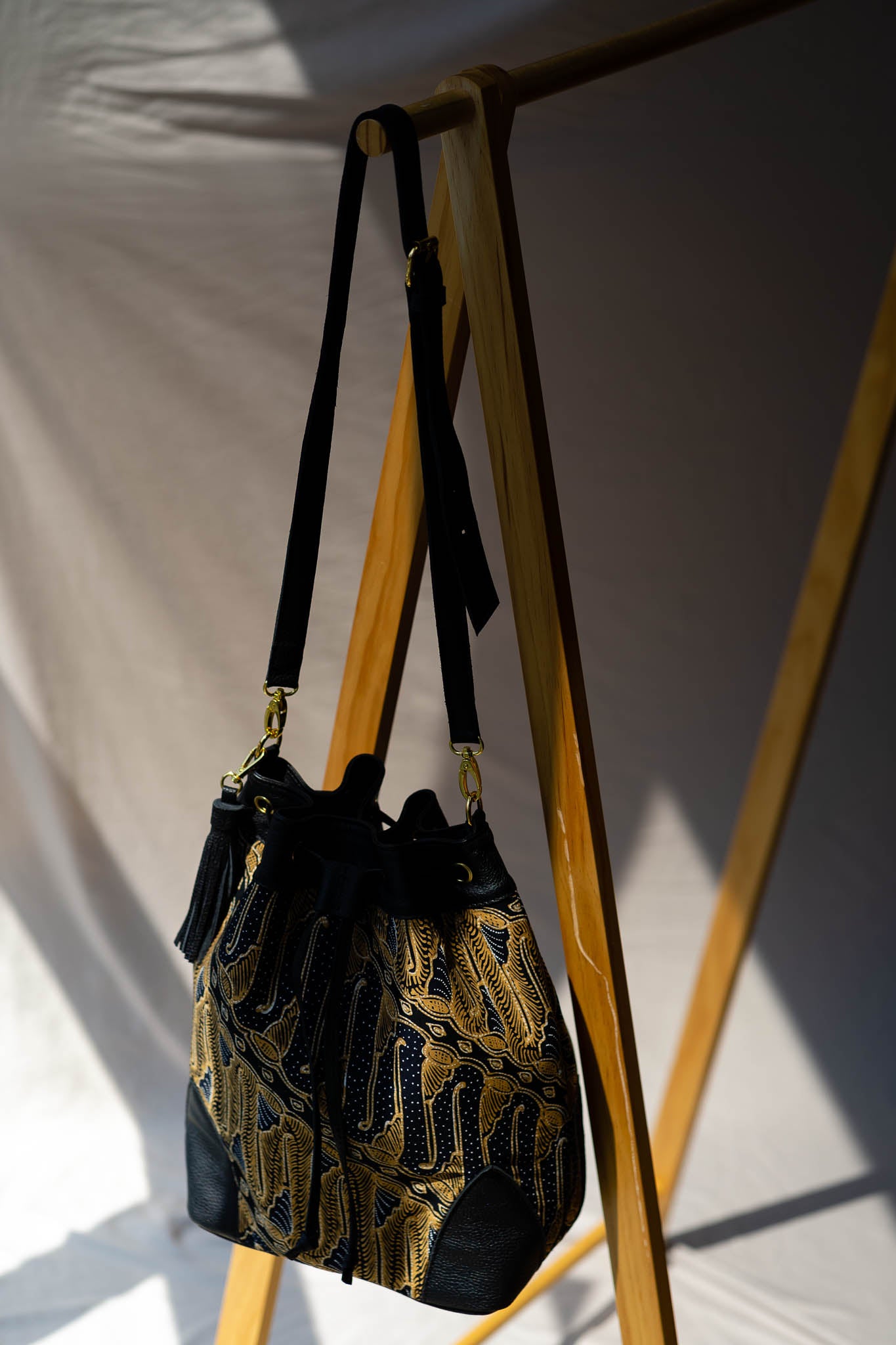 The regal parang batik motif, once only used in the ancient palaces of Java takes on a fresh expression in the Maharaja collection. This meticulously hand drawn batik is paired with black calf leather for a look that mirrors bold elegance. 
The iconic bucket bag has roots in the sailor's duffle meant to store necessities for long voyages. True to its origin story, our bucket design fits plenty with its generous space. A leather base and corner accents keep the bag sturdy and upright while inner compartments help keep your essentials within reach. Completed with our signature gold plated hardware for a refined finish.
Textile
Made by our trusted artisan partner in Central Java, the classic parang classic motif is given a majestic twist with its use of natural dyes to resemble gold.
 Hand drawn and hand dyed with natural plant dyes, the mix of fine and medium weight dots and lines in this batik are a testament to the skills of these artisans. 
Other things you should know
Comes packaged in our custom gift box, dust bag included
Bag measures 9" length, 12" height, 5" depth
Placement of print is similar for all bags. However differences in size of print is expected as textile is 100% drawn freeform. This is what makes each bag unique.
Free shipping within Singapore.
Free international shipping for orders $250 and above.
We ship free in Singapore.
SGD10 flat rate for orders from Malaysia and Indonesia.
Free shipping for international orders SGD250 and above.
See our shipping FAQs.
Rooted in Tradition
Central Java
Believed to be the birthplace of batik, Central Java is well-known for high quality batik. We have partnered with two small teams of intergenerational artisans here since 2019 for our apparel needs.
See More makers
Sewn with care
Needle & Thread
After the batik process is completed, they are sent to our tailors based between Bandung & West Jakarta. Here, batik is sewn with care into apparel.
See More Makers