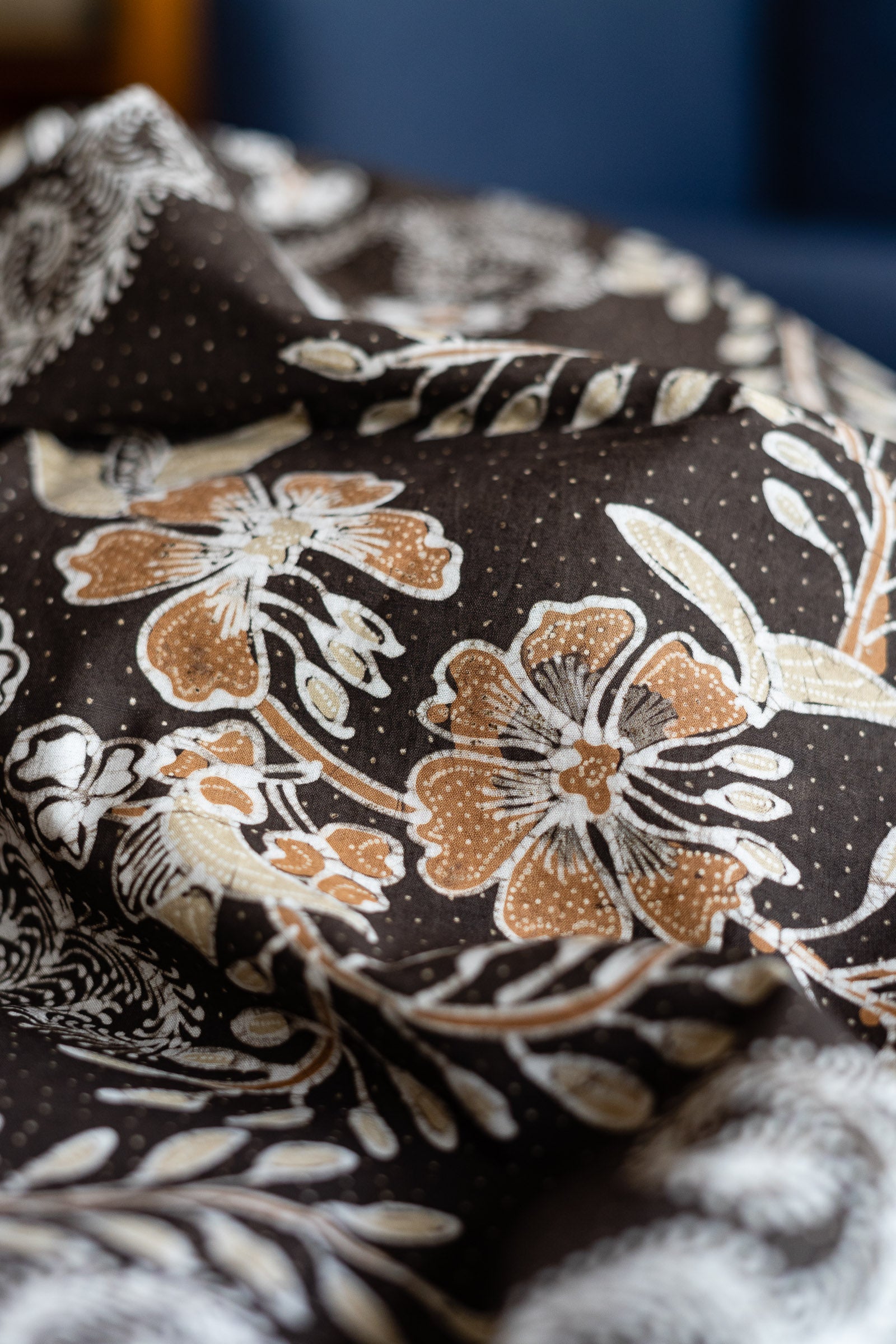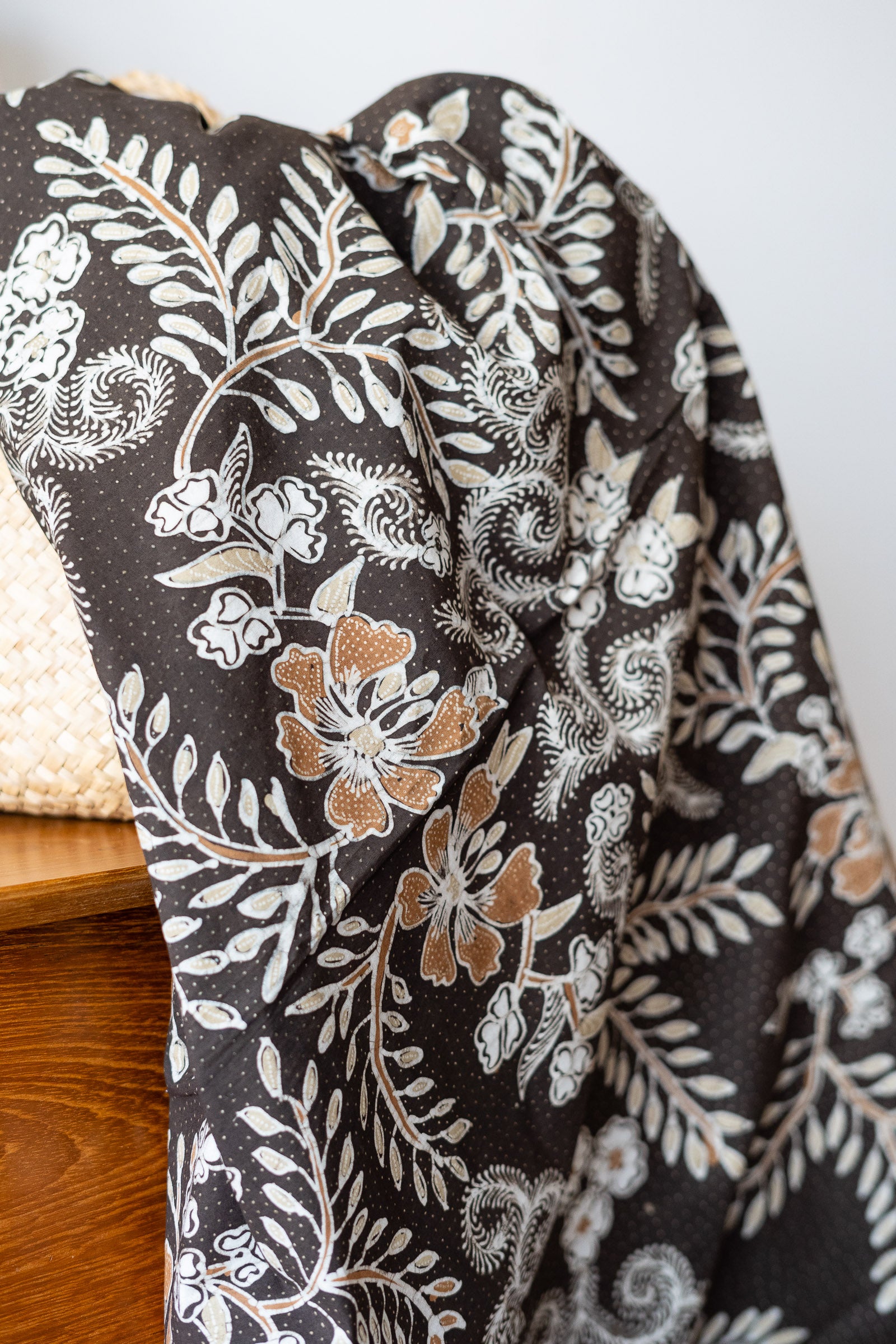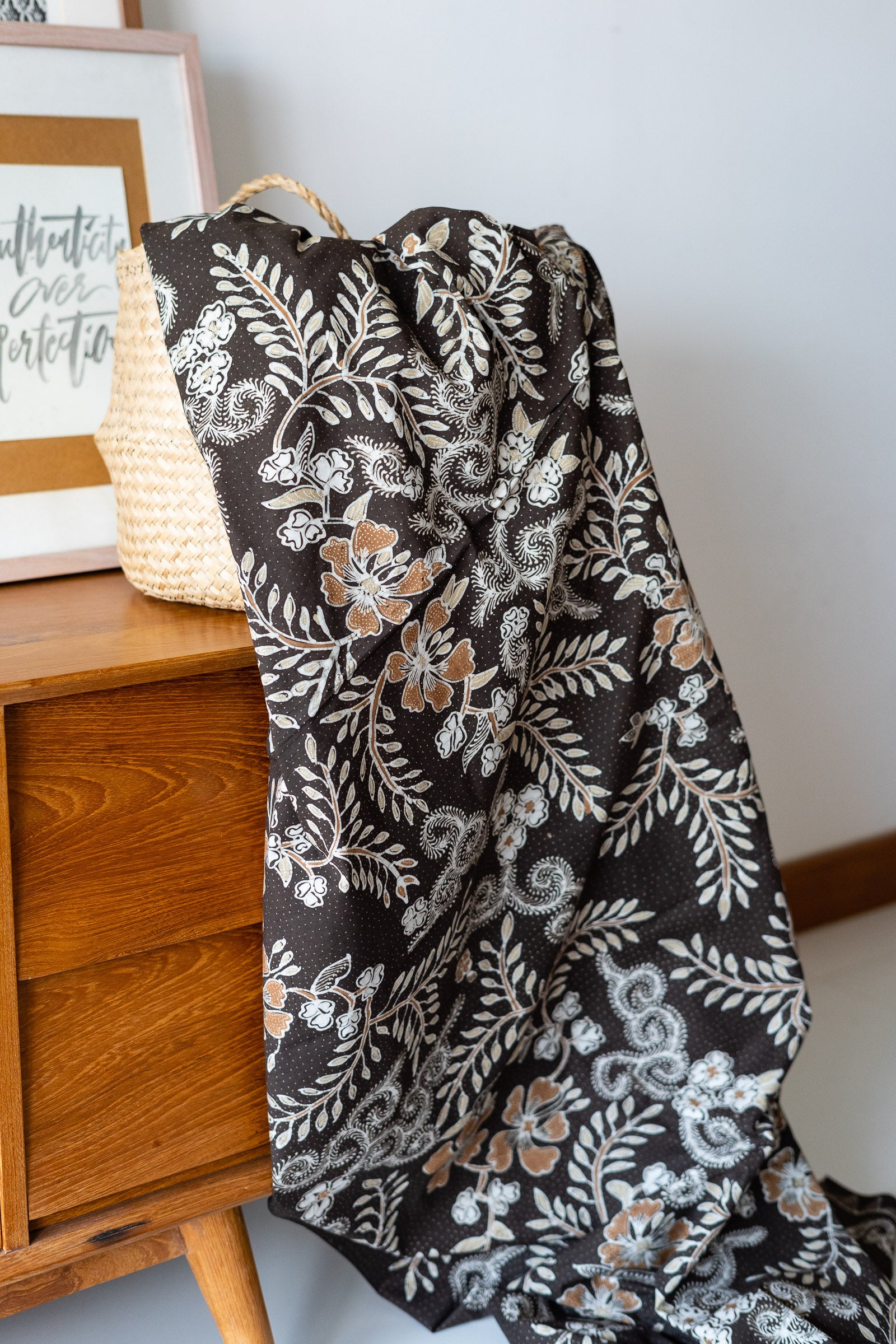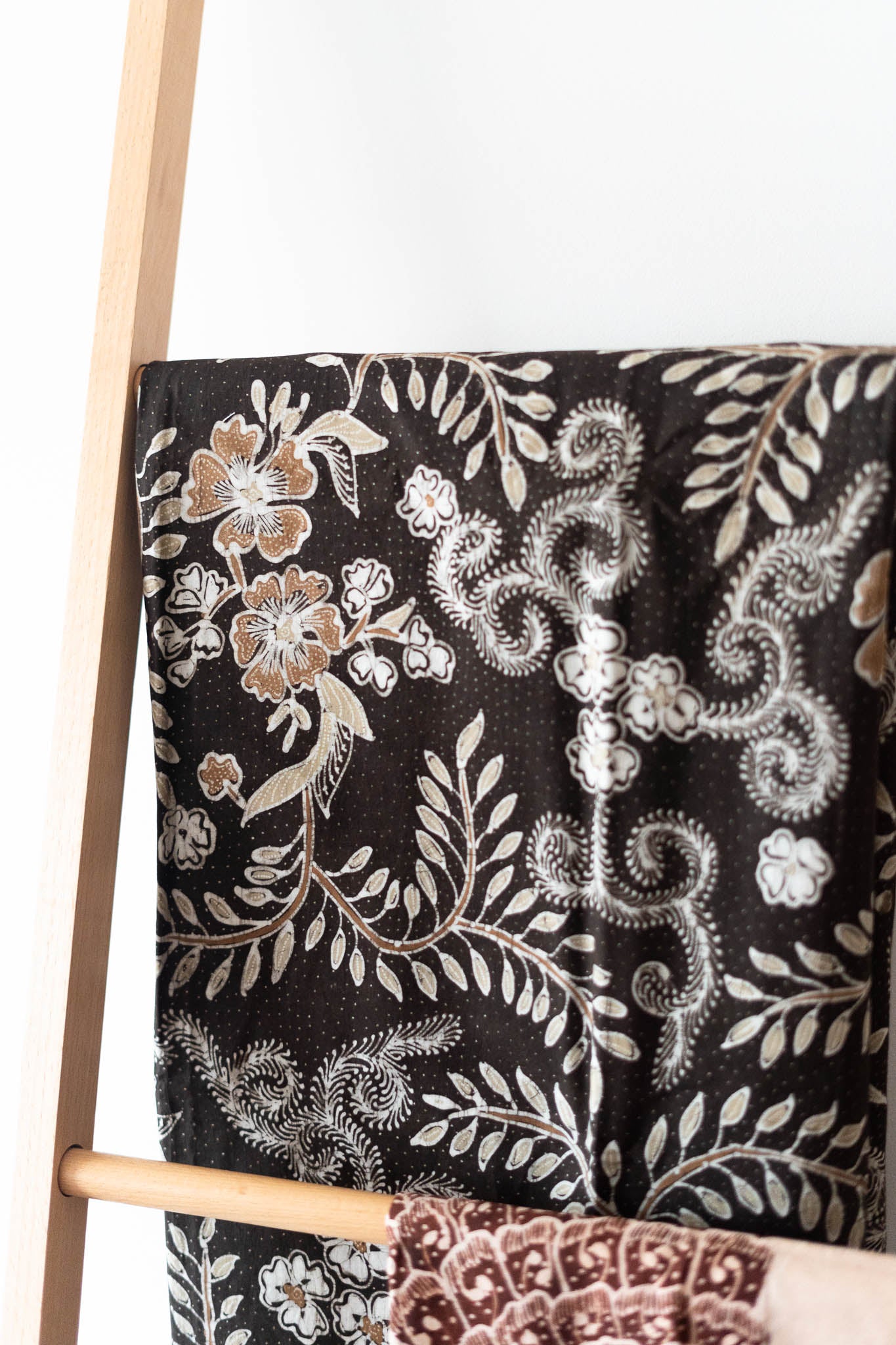 This is a fine example of flora motifs in batik work. Flowers, leaves and vines are depicted throughout this batik piece commonly called taman or a garden. The fine hand drawn detail of each petal and leaf is true testament to the artisan's level of craftsmanship. Kesuma, meaning blooming flowers is expressed on a dark brown base and light coloured motifs, making it a versatile batik that can be used across apparel or home decor.
Textile
This is a fully hand drawn piece by master artisans. All colours are natural dyes derived from
 leaves, barks and roots found in the archipelago such as indigo, sogan, jalawe and jackfruit. Only one piece available.

Other things you should know
Comes gift ready and packaged in our custom gift box and tissue.
Textile measures 
approximately 2.4m x 1m.
Base of batik is primissima cotton, with a thread count of 100% cotton.
Textile is drawn and dyed by batik artisans, minor inconsistencies are to be expected. However this is what makes each piece unique.
Free shipping within Singapore.
Free international shipping for orders $250 and above.
We ship free in Singapore.
SGD10 flat rate for orders from Malaysia and Indonesia.
Free shipping for international orders SGD250 and above.
See our shipping FAQs.
Rooted in Tradition
Central Java
Believed to be the birthplace of batik, Central Java is well-known for high quality batik. We have partnered with two small teams of intergenerational artisans here since 2019 for our apparel needs.
See More makers
Sewn with care
Needle & Thread
After the batik process is completed, they are sent to our tailors based between Bandung & West Jakarta. Here, batik is sewn with care into apparel.
See More Makers