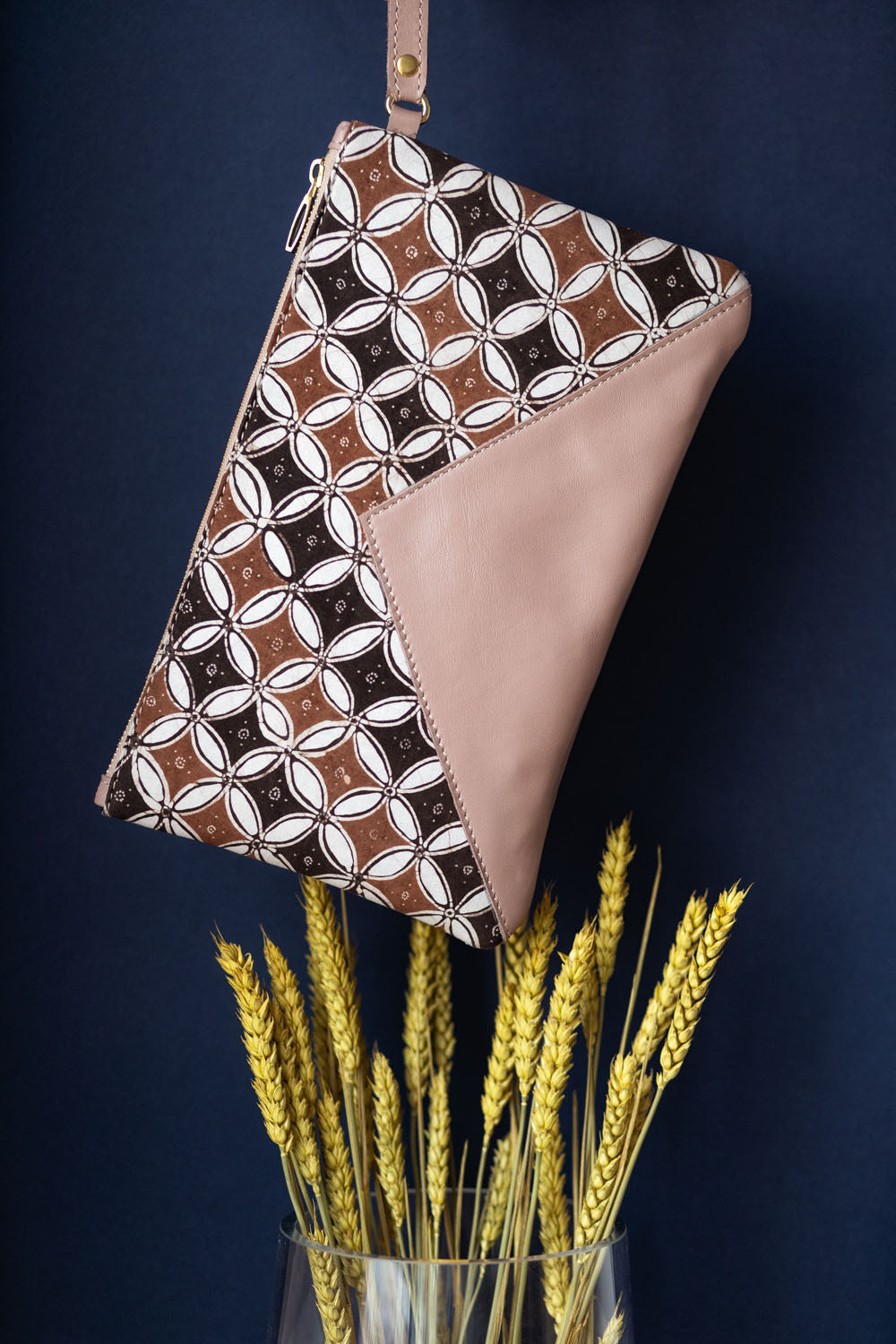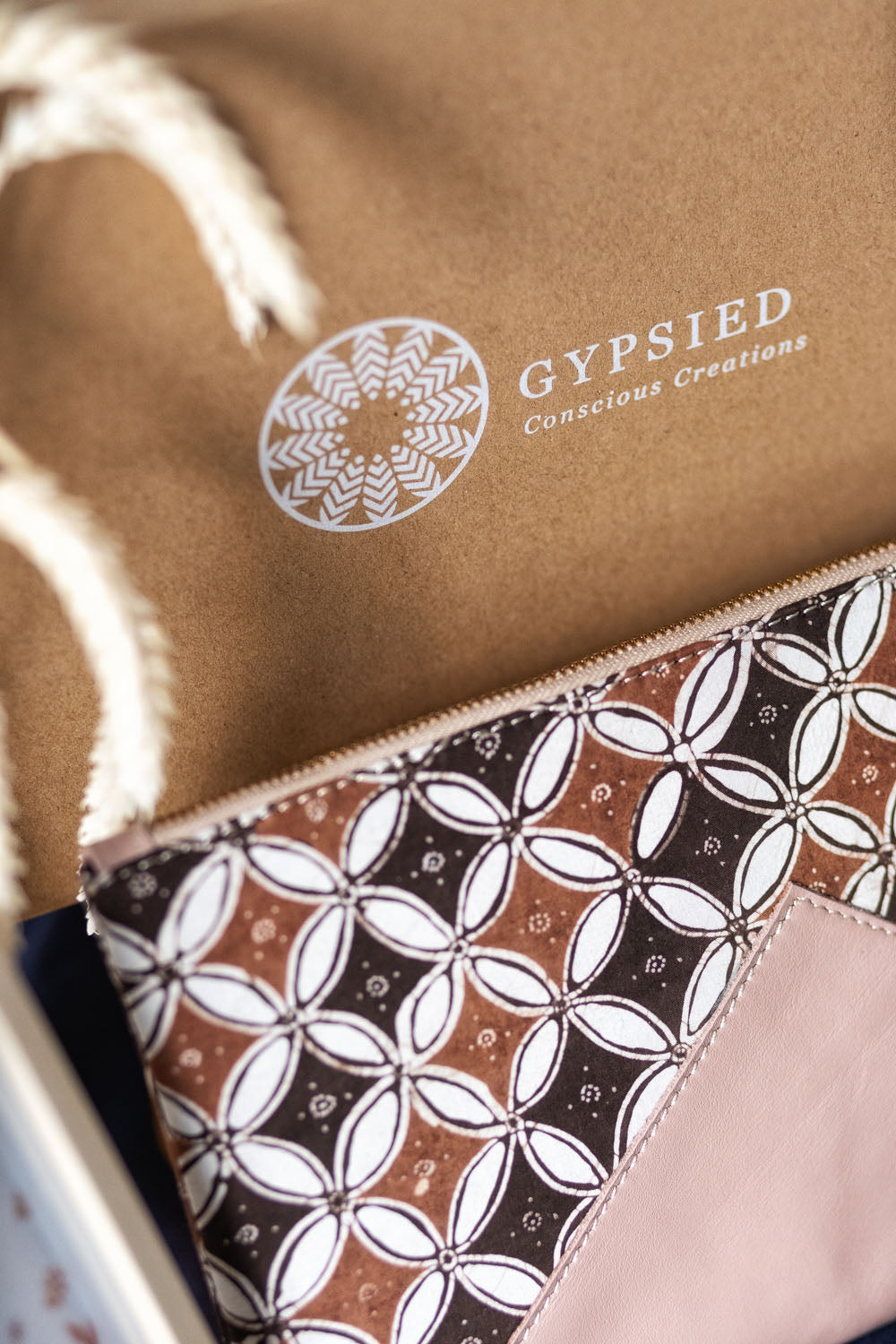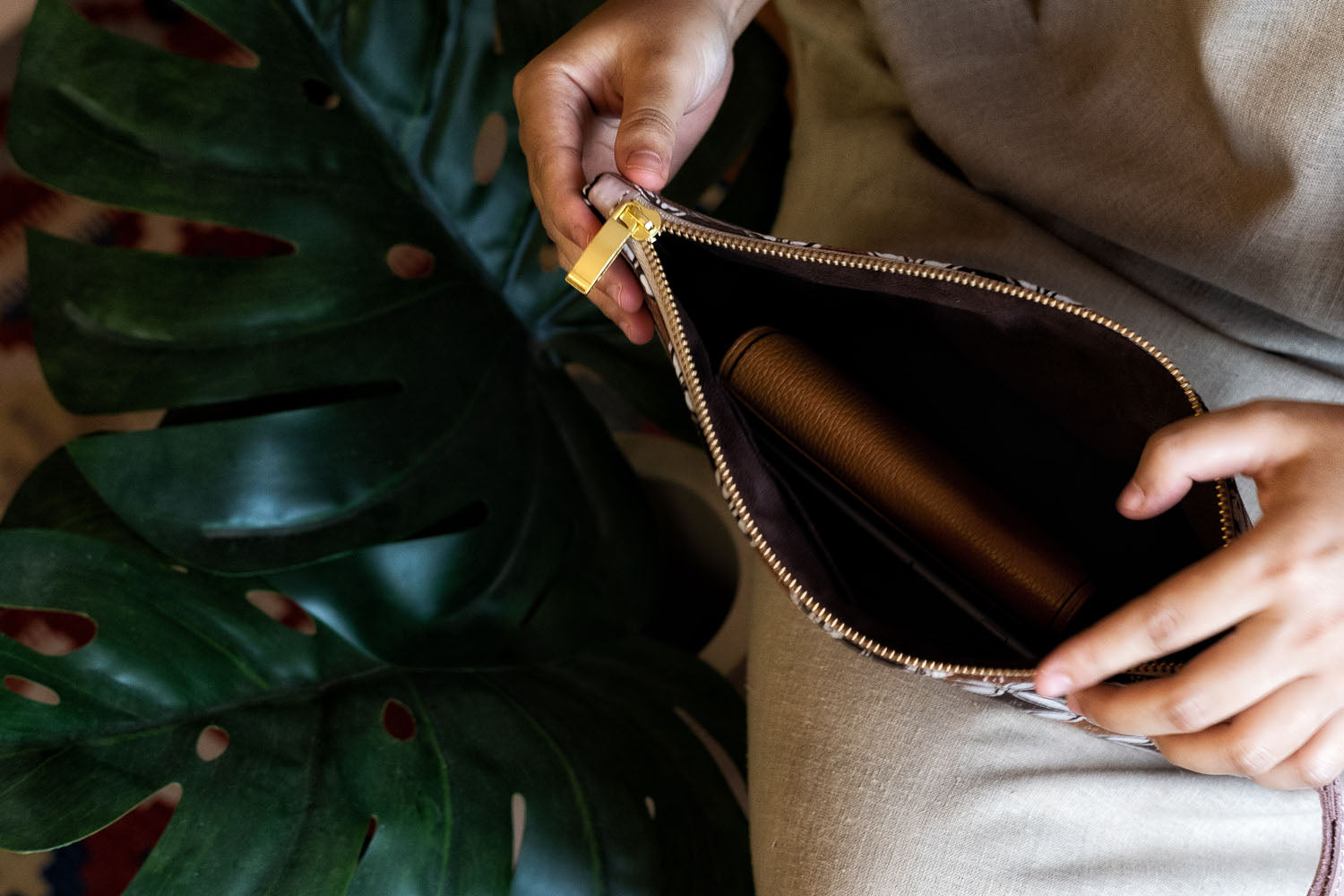 Large and roomy, the Irama Wristlet is a picture of calm. The vibrant, earthy tones are contrasted with a dramatic leather centrepiece in a gentle shade of nude pink. Features attached straps and our all new gold plated zippers for a tasteful finish.
Textile
The kawung batik motif is our personal favourite. Its uninterrupted geometric patterns are the hallmark of harmony within self, family and community. Batik made by artisans using natural dyes in Central Java.

Other things you should know
Comes packaged in our custom gift box 
Clutch measures 11" length by 7" height
Placement of print is similar for all clutches. Slight differences in size of print is expected as textile is 100% drawn freeform without stencilling. However this is what makes each piece unique.
Free shipping within Singapore.
Free international shipping for orders $150 and above.
We ship free in Singapore.
SGD10 flat rate for orders from Malaysia and Indonesia.
Free shipping for international orders SGD250 and above.
See our shipping FAQs.
Rooted in Tradition
Central Java
Believed to be the birthplace of batik, Central Java is well-known for high quality batik. We have partnered with two small teams of intergenerational artisans here since 2019 for our apparel needs.
See More makers
Sewn with care
Needle & Thread
After the batik process is completed, they are sent to our tailors based between Bandung & West Jakarta. Here, batik is sewn with care into apparel.
See More Makers