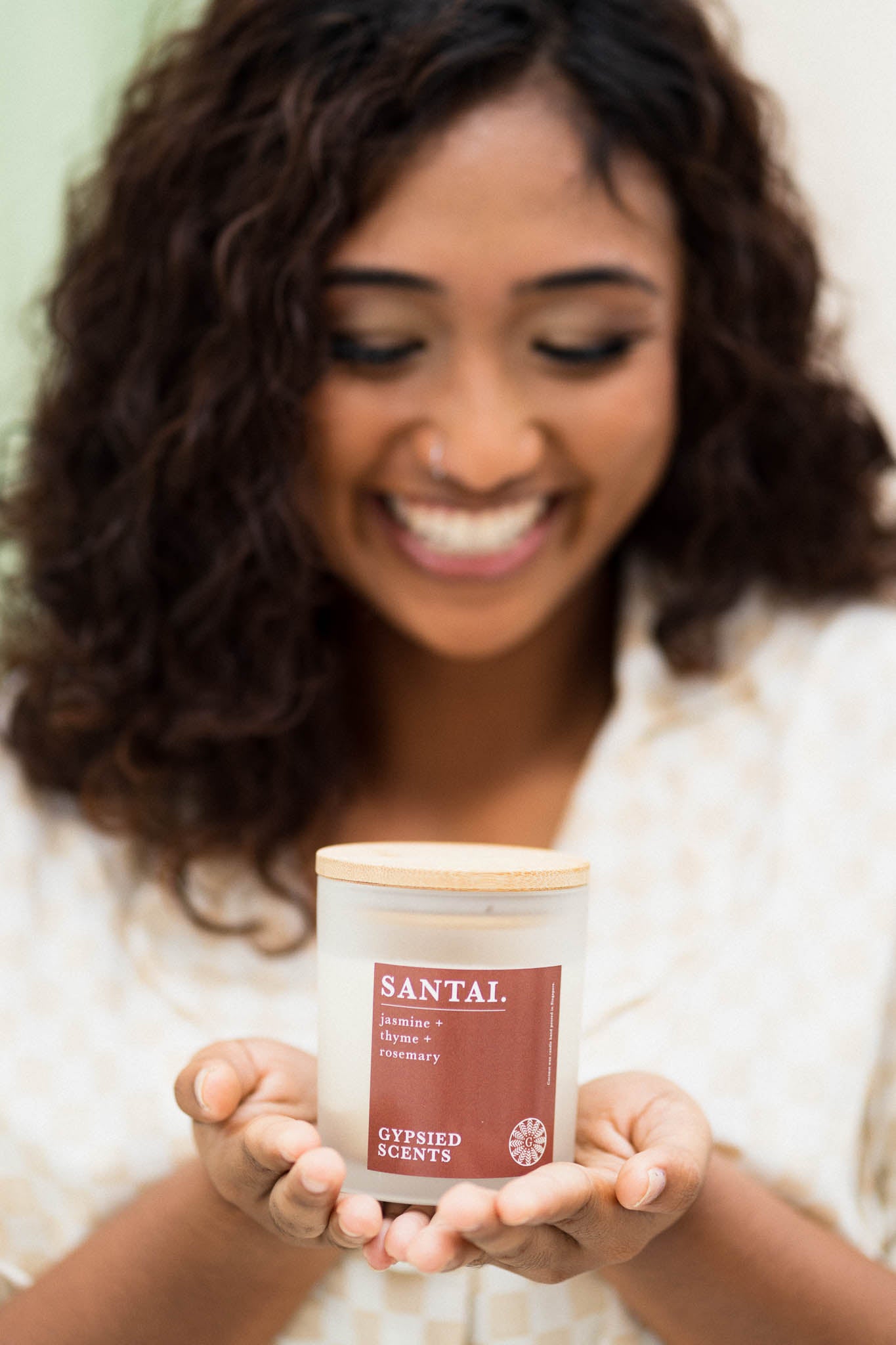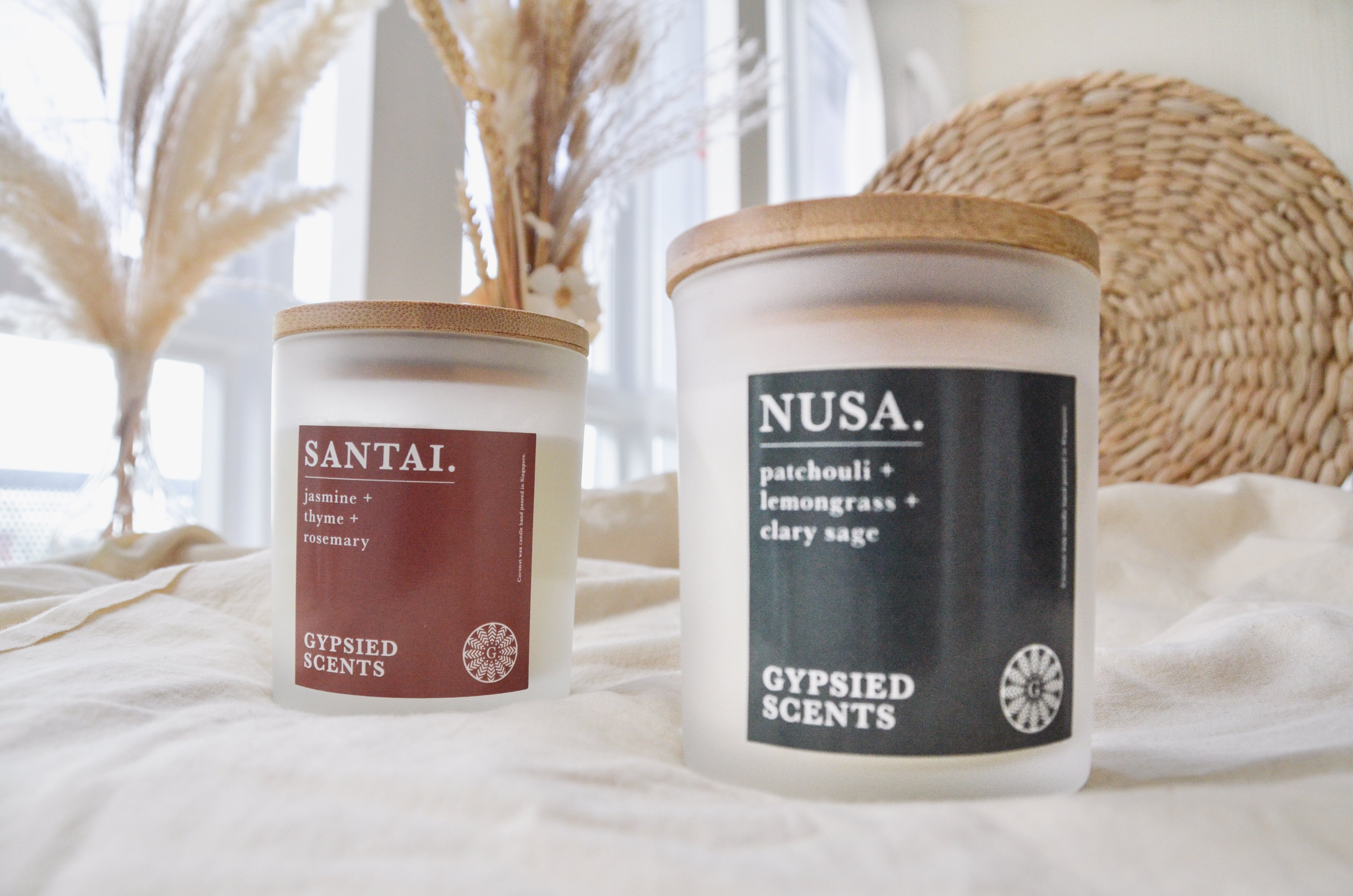 Gypsied Scents | Santai Candle
Description

Ingredients
Candle Care

Shipping
Restore ambience with Santai, made for cosy moments indoors and outdoors. The fresh fragrance of jasmine is balanced by notes of earthy rosemary and thyme, giving this candle a serene, relaxed quality. Santai is a call for rest and relaxation.




Scent tags to our memories like moth to a flame. Gypsied Scents is an ode to the richness of Southeast Asia. Capturing the spirit of the region, our first two candles kindles memory through familiar aromas like jasmine, lemongrass and patchouli.




Experience the Nusantara — vast rice paddy fields and sandy beaches, lush green jungles and wild jasmine bushes, intense summer heat and wet monsoons, the night breeze passing through a respite.




Notes: Jasmine, Thyme and Rosemary. Made with pure coconut wax and 100% organic essential oils.

200ml | Burns for 40-45 hours

 

Store in a cool dry place after use and keep lid closed when not in use. As scents are natural without any preservatives, they last a maximum of three months. 





Free shipping within Singapore.
Free international shipping for orders $250 and above.
See our shipping FAQs.

We ship free in Singapore.
SGD10 flat rate for orders from Malaysia and Indonesia.
Free shipping for international orders SGD250 and above.
See our shipping FAQs.
Rooted in Tradition
Central Java
Believed to be the birthplace of batik, Central Java is well-known for high quality batik. We have partnered with two small teams of intergenerational artisans here since 2019 for our apparel needs.
See More makers
Sewn with care
Needle & Thread
After the batik process is completed, they are sent to our tailors based between Bandung & West Jakarta. Here, batik is sewn with care into apparel.
See More Makers