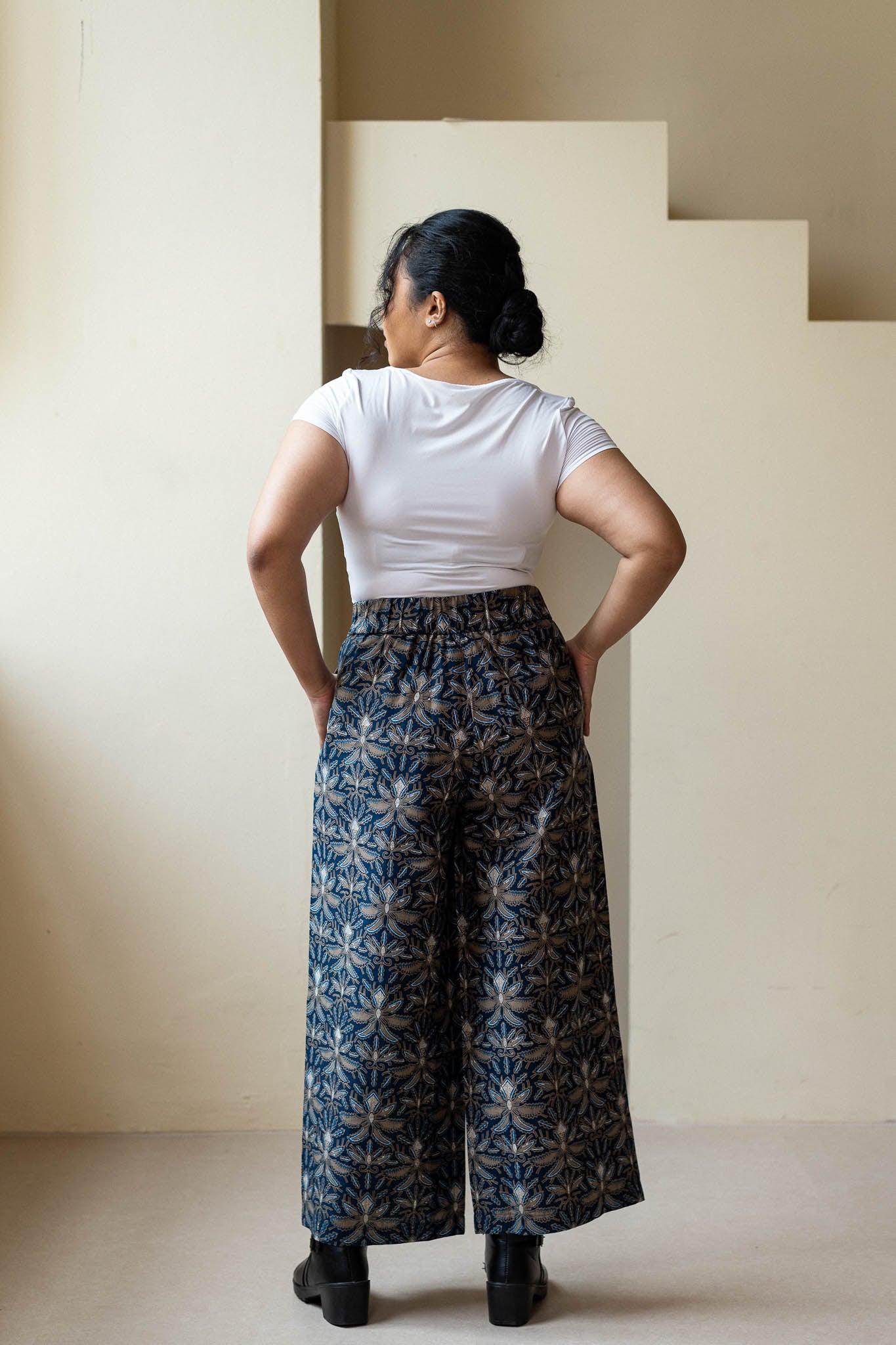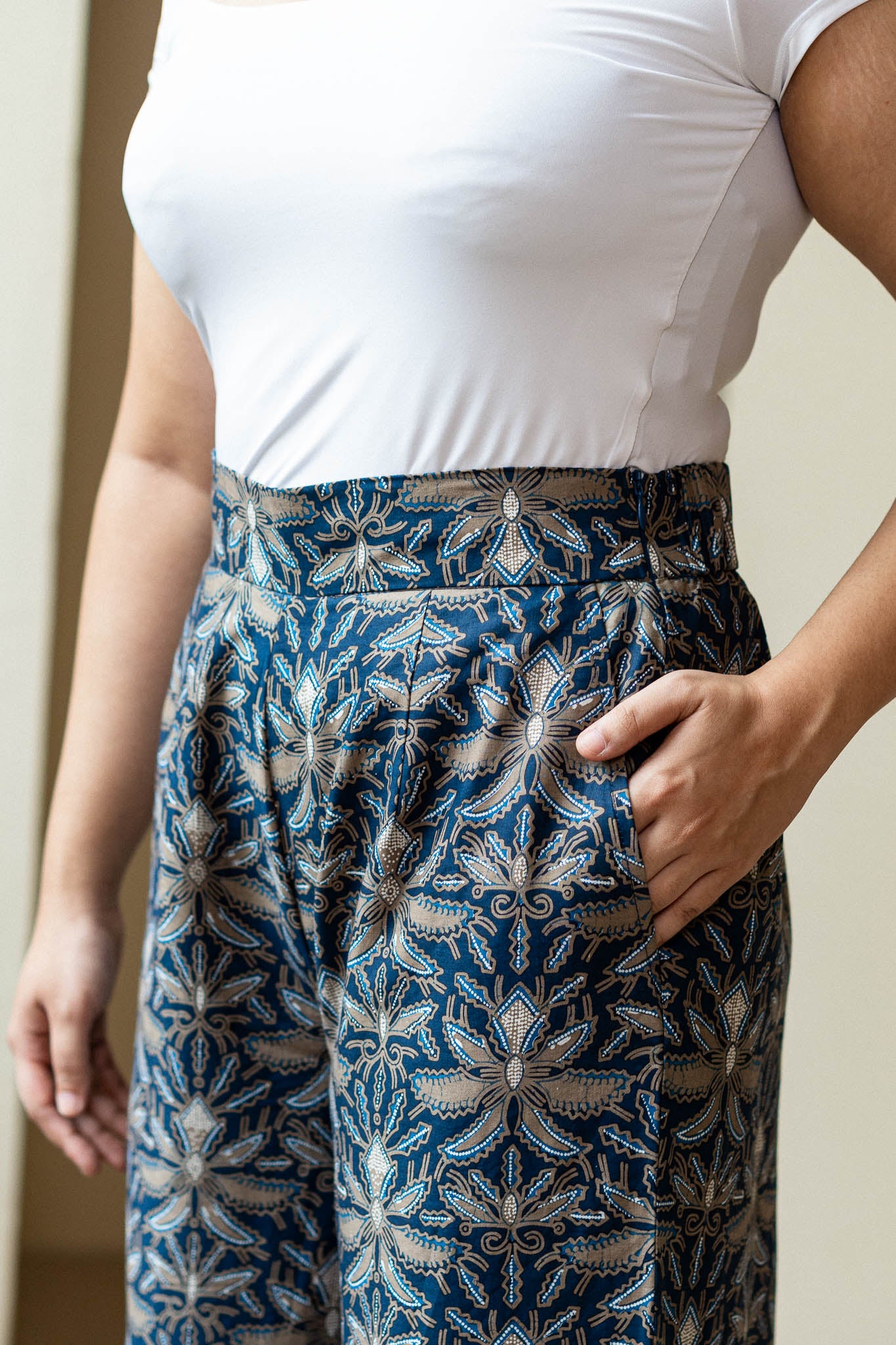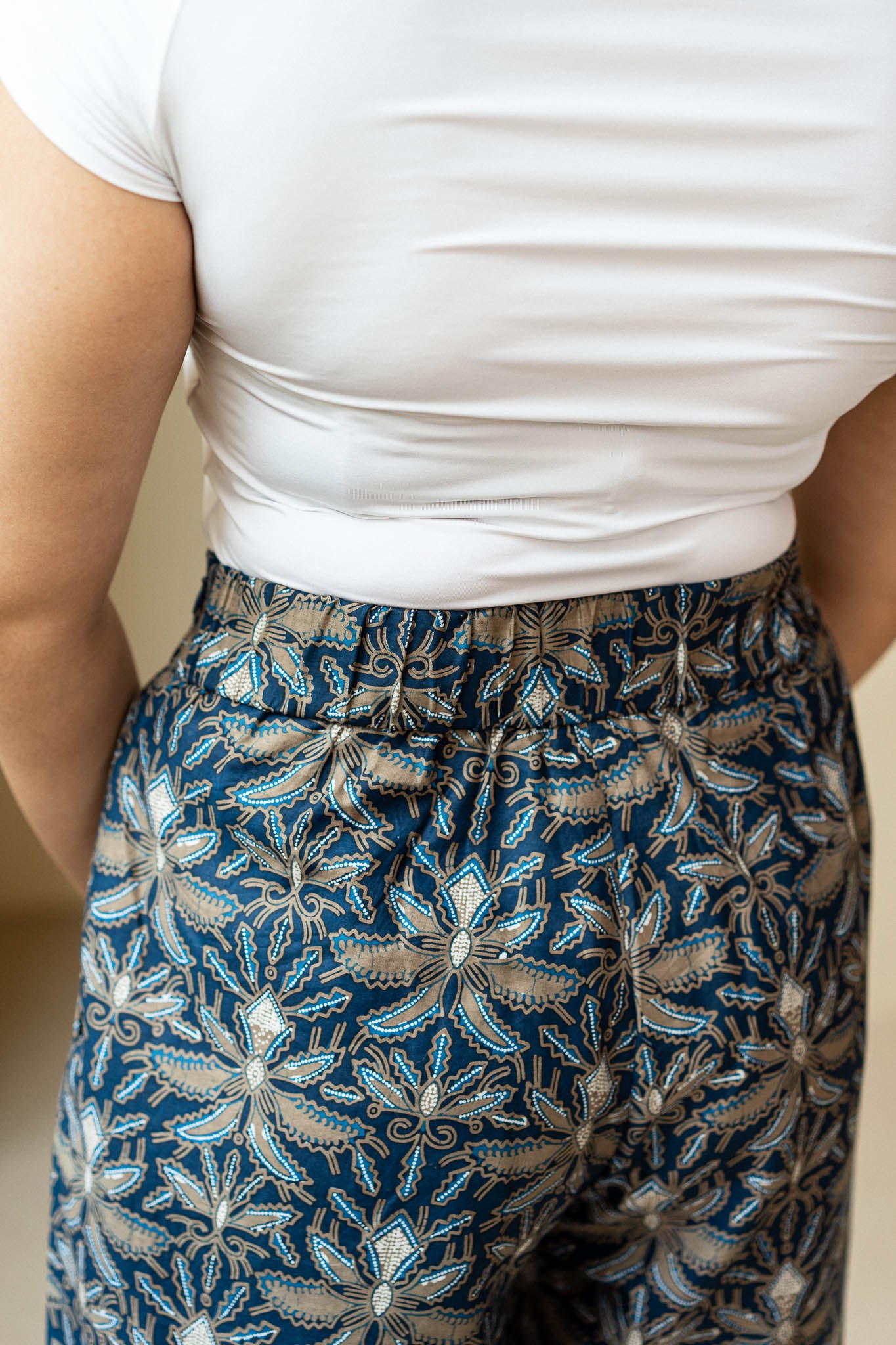 Batik Signature Culottes | Tulus
Designed for comfort, our signature batik culottes feature a wide legged hem and elasticised back waistband. The side zip lets you put this on easily while subtle pleats give it a more defined silhouette on the body. Sits high-waisted. Fits true to size.
Sophiea is wearing Size M/L. Her measurements are 36" bust, 29" waist, 38" hips, 158cm.
In one folk story, the Pisan Bali motif is derived from the shape of the banana fruit. From leaf, stem to fruit, the versatile-use plant is considered sacred in some Southeast Asian communities for its ability to nourish. Unsurprisingly, the Pisan Bali motif is also associated with qualities of nobility and sincerity in a leader.
Silk screen batik on 100% mercerised cotton. Unlined.

Hand wash on cold to retain its colours and beauty. Machine washable in a laundry bag at 30° max on a gentle cycle.
We ship free in Singapore.
SGD10 flat rate for orders from Malaysia and Indonesia.
Free shipping for international orders SGD250 and above.
See our shipping FAQs.
Rooted in Tradition
Central Java
Believed to be the birthplace of batik, Central Java is well-known for high quality batik. We have partnered with two small teams of intergenerational artisans here since 2019 for our apparel needs.
See More makers
Sewn with care
Needle & Thread
After the batik process is completed, they are sent to our tailors based between Bandung & West Jakarta. Here, batik is sewn with care into apparel.
See More Makers