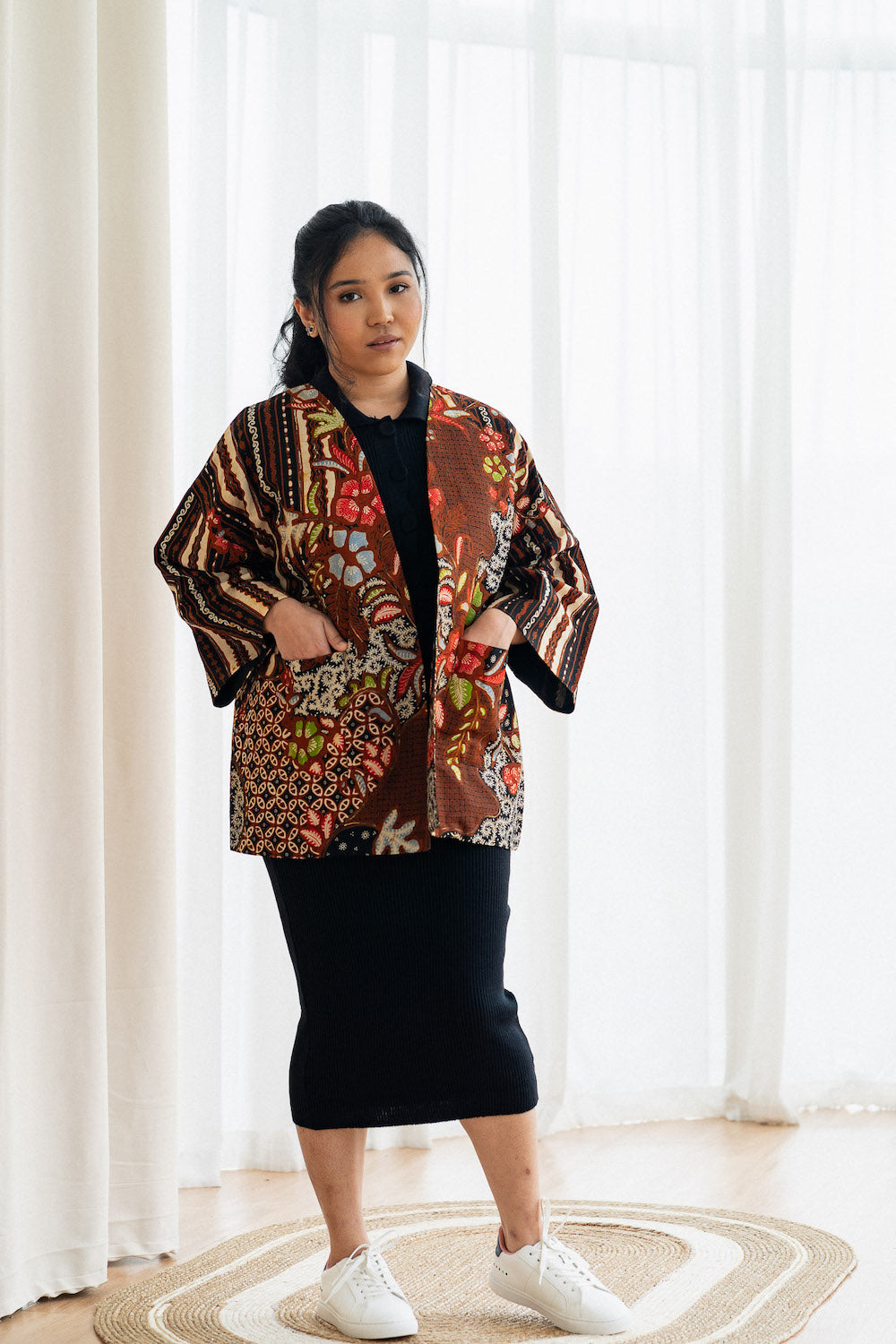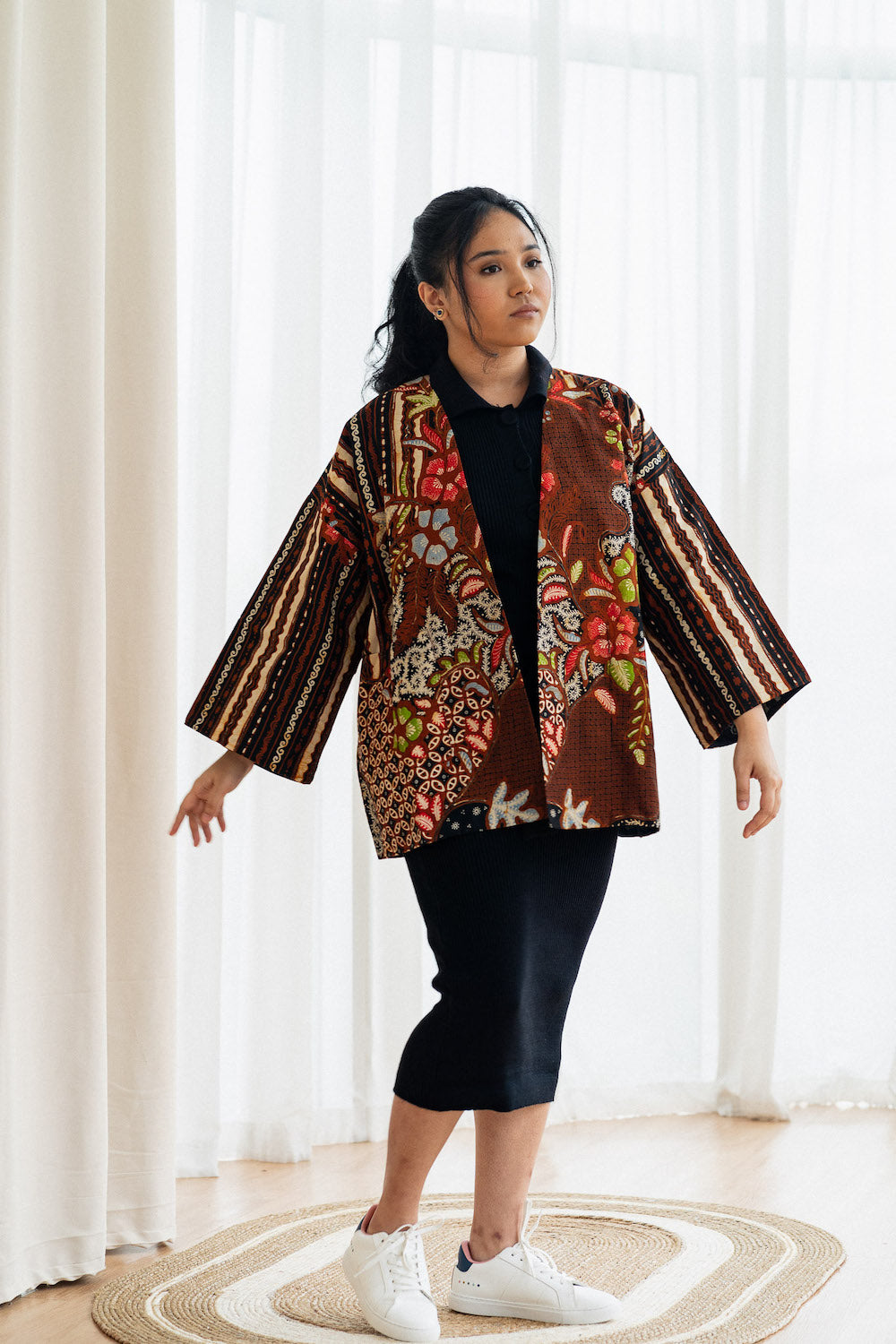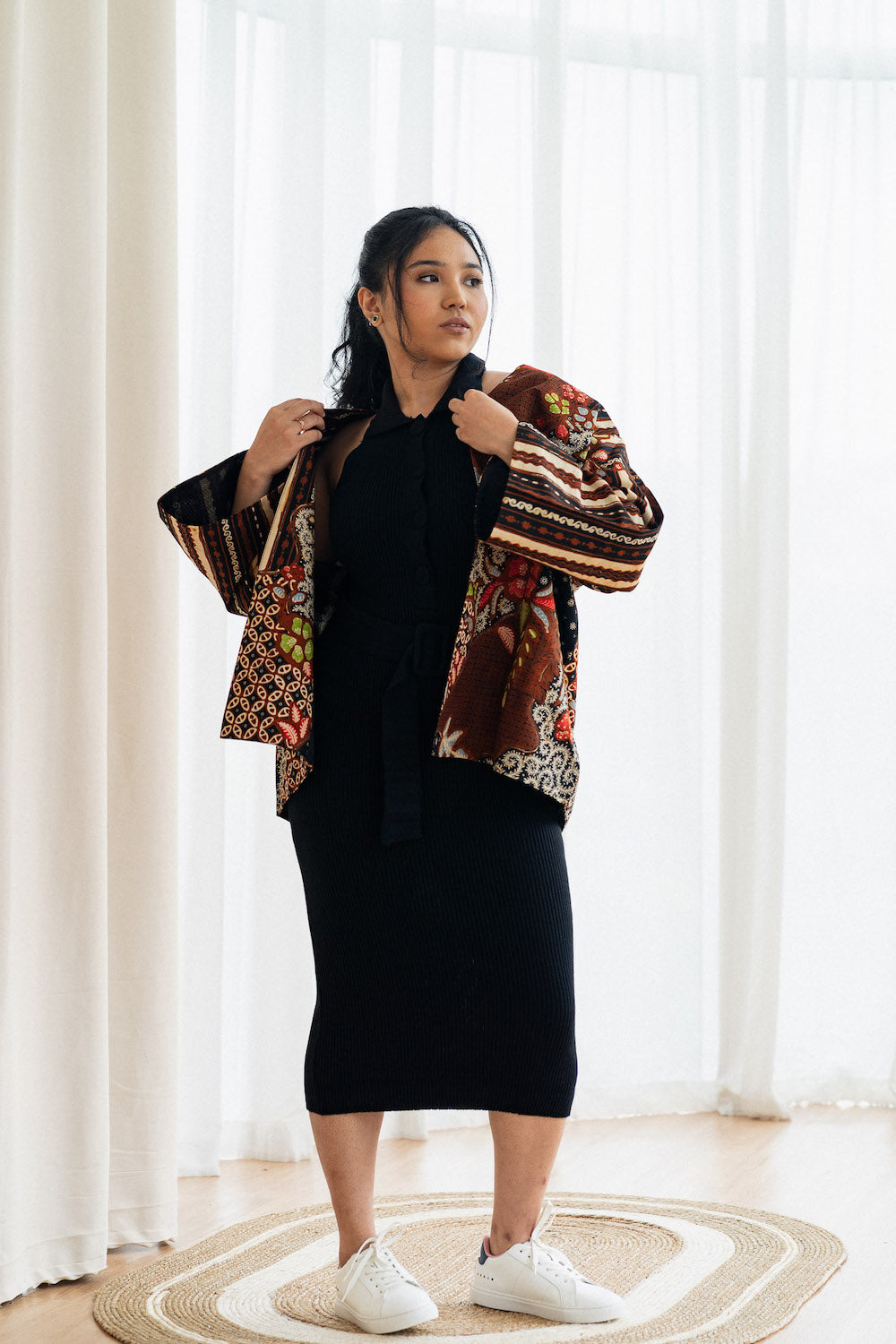 Batik Open Jacket | Chitra
Description

Textile & Composition
Sizing

Shipping
| Chi . tra |, meaning in the image of, is an exceptional hand drawn batik in iconic motifs like the kawung, truntum, and lesser known motifs like gringsing and sabut kelapa. Dyed in a mostly earthy palette signifying the wearer's patience and humility, this is a classic canvas that is a mirror of our inner world. 



The jacket is fully lined for a luxurious feel, yet lightweight enough for daily wear. Features drop shoulders, two pockets at the front, and in either regular or long sleeves.

Malam dingin (cold wax) is a contemporary technique that uses the hand screen method with cold wax to outline motifs, creating a 3D effect on the cloth. Cold wax is a blend of natural ingredients, including tamarind. Hand wash on cold to retain its colours and beauty. Made by a family of artisans in Solo, Central Java.

- Batik is 100% cotton 
- Lining is 100% cotton


Designed one size for a versatile fit. Fits up to a UK16. 

Sophiea is wearing regular length sleeves, she usually wears UK10-12.  
Height: 5'2" (158 cm) | Bust 37"  
Waist: 28" | Hip 38"


Measurements across (taken with garment lying flat): 
Chest: 24"
Length: 27" 

Slight differences in size of print is expected as textile is handmade. However this is what makes each piece unique.

Free shipping within Singapore.
Free international shipping for orders $250 and above.
See our shipping FAQs.
We ship free in Singapore.
SGD10 flat rate for orders from Malaysia and Indonesia.
Free shipping for international orders SGD250 and above.
See our shipping FAQs.
Rooted in Tradition
Central Java
Believed to be the birthplace of batik, Central Java is well-known for high quality batik. We have partnered with two small teams of intergenerational artisans here since 2019 for our apparel needs.
See More makers
Sewn with care
Needle & Thread
After the batik process is completed, they are sent to our tailors based between Bandung & West Jakarta. Here, batik is sewn with care into apparel.
See More Makers