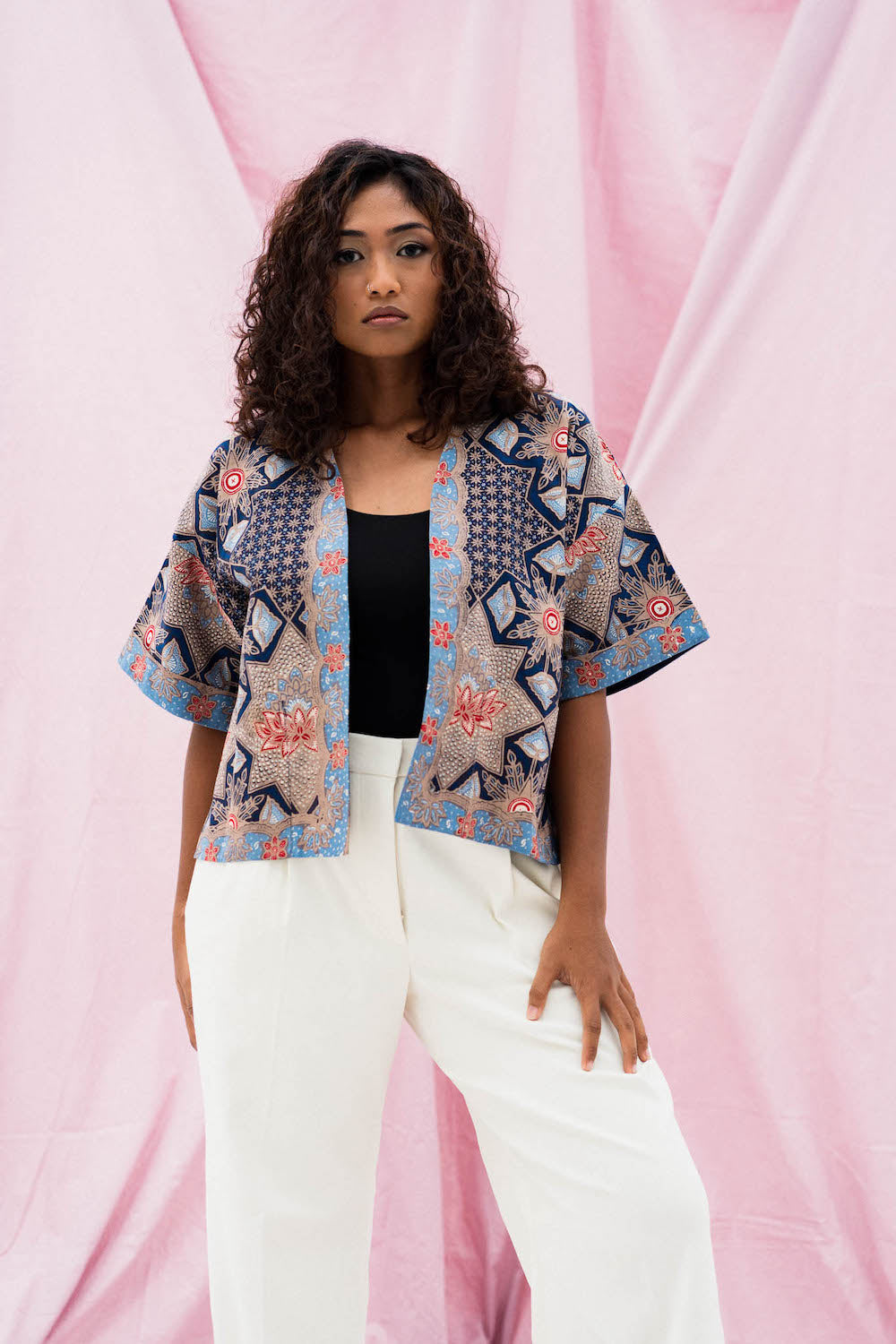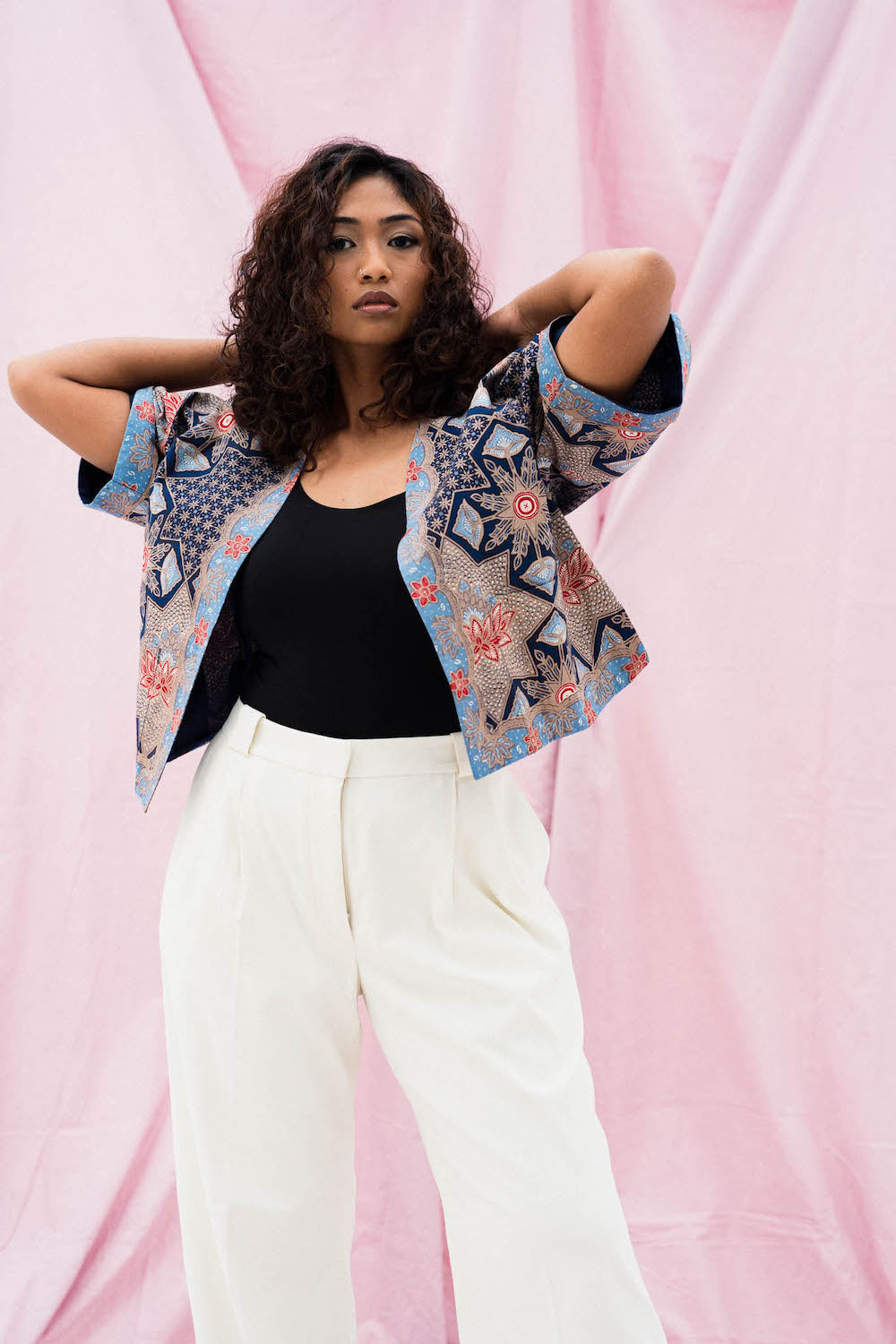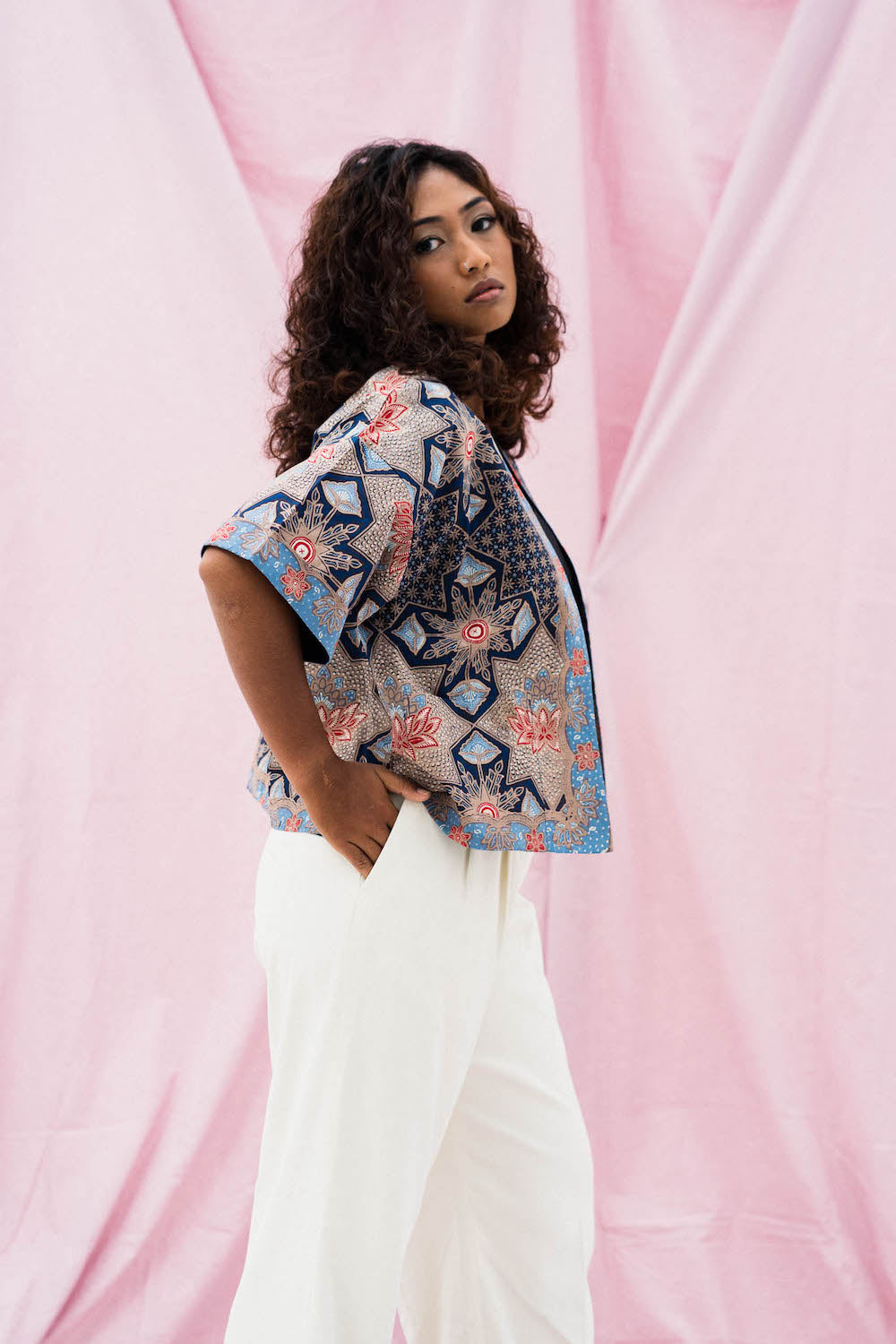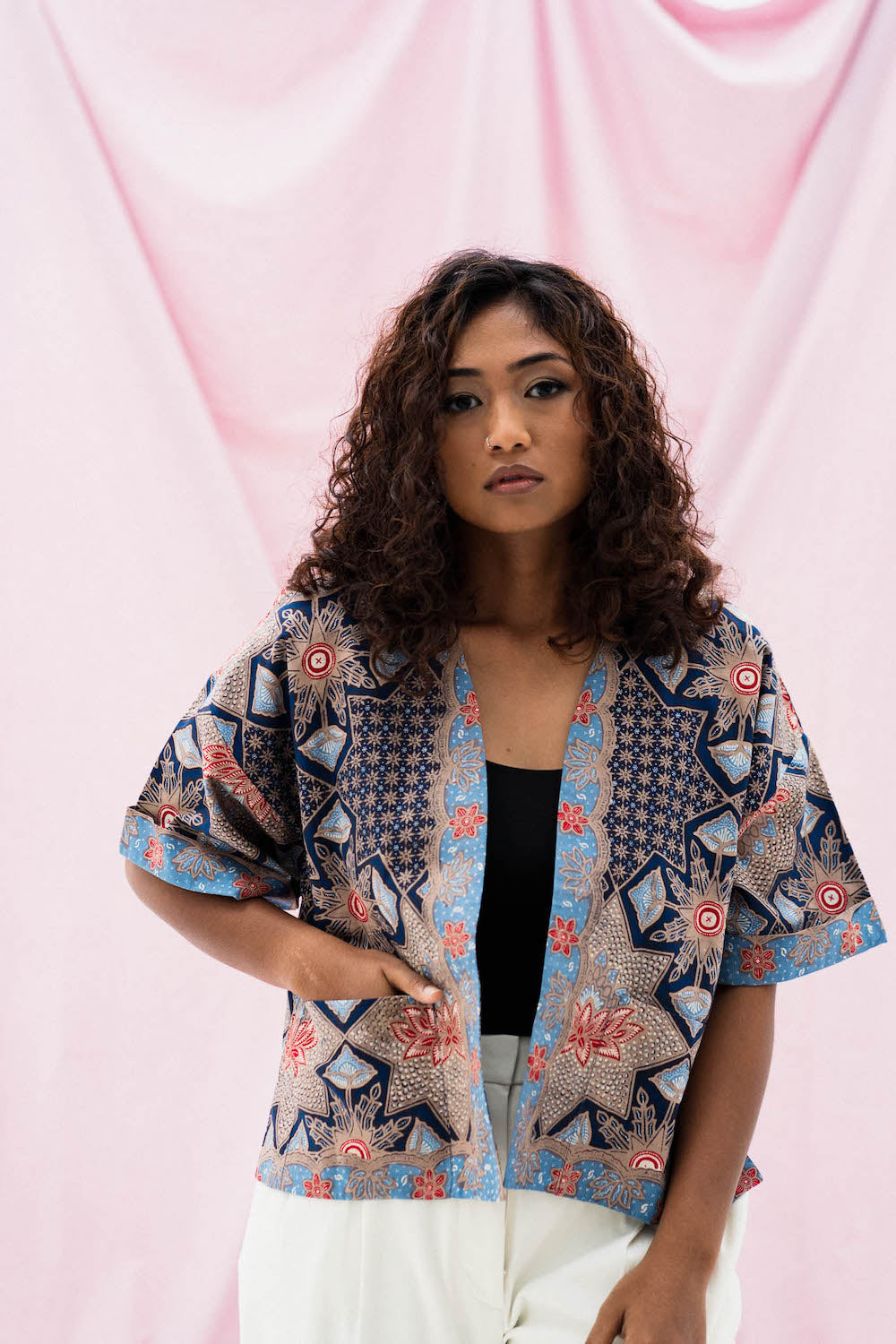 Batik Crop Jacket | Seroja II
Description

Textile & Composition
Sizing

Shipping
In stock and ready to ship.


The Seroja is a canvas depicting deep spirituality. Named after the lotus flower, two types of lotus motifs are seen on this batik — one in an eight-petalled geometric symbol and the other in the image of the flower itself. The lotus carries great meaning in batik, often wishing the wearer harmony of mind, body and heart. Interestingly, the truntum motif also makes an appearance, making this batik a story of self-love and awakening.

For balmy summer days, nights and beyond.

The Crop Jacket was born out of necessity — a stylish companion to throw on regardless of weather.


The jacket is fully lined for a luxurious feel, yet lightweight enough for any day of the week. Features cuffed sleeves, two pockets at the front and side slits.

Made with hand screen batik on 100% cotton by a family of artisans in Solo, the undisputed birthplace of batik. Hand screen batik are easy to care for. Machine wash on cold to retain its colours and beauty.

- Batik is 100% cotton 
- Lining is 100% cotton


Available in sizes One Size (OS) only. See our size chart for a detailed review of its fit.

Fatin regularly wears UK12.
Height: 5'4" (166 cm) | Bust 34"  
Waist: 31" | Hip 40"

Free shipping within Singapore.
Free international shipping for orders $250 and above.
See our shipping FAQs.
We ship free in Singapore.
SGD10 flat rate for orders from Malaysia and Indonesia.
Free shipping for international orders SGD250 and above.
See our shipping FAQs.
Rooted in Tradition
Central Java
Believed to be the birthplace of batik, Central Java is well-known for high quality batik. We have partnered with two small teams of intergenerational artisans here since 2019 for our apparel needs.
See More makers
Sewn with care
Needle & Thread
After the batik process is completed, they are sent to our tailors based between Bandung & West Jakarta. Here, batik is sewn with care into apparel.
See More Makers