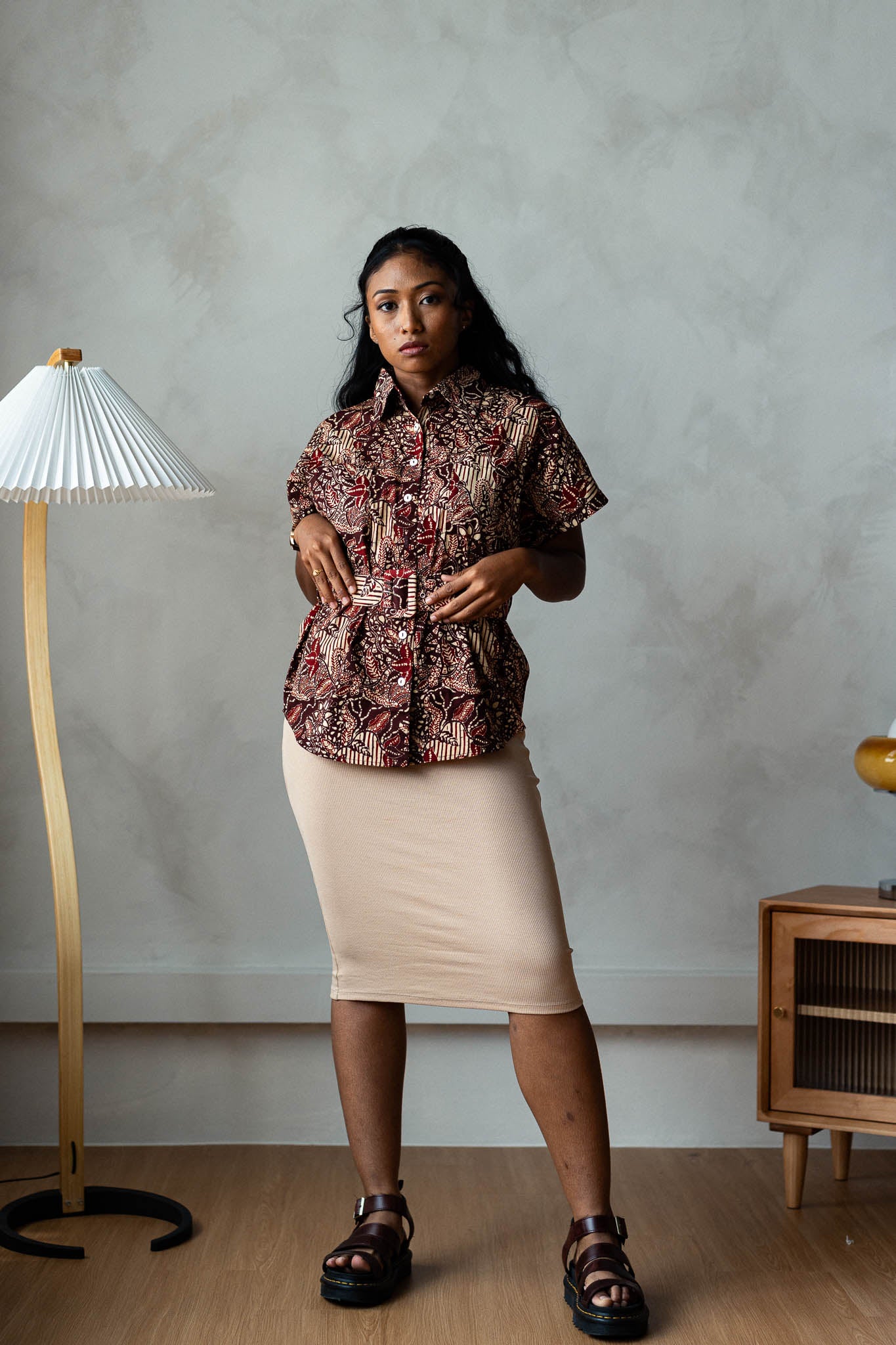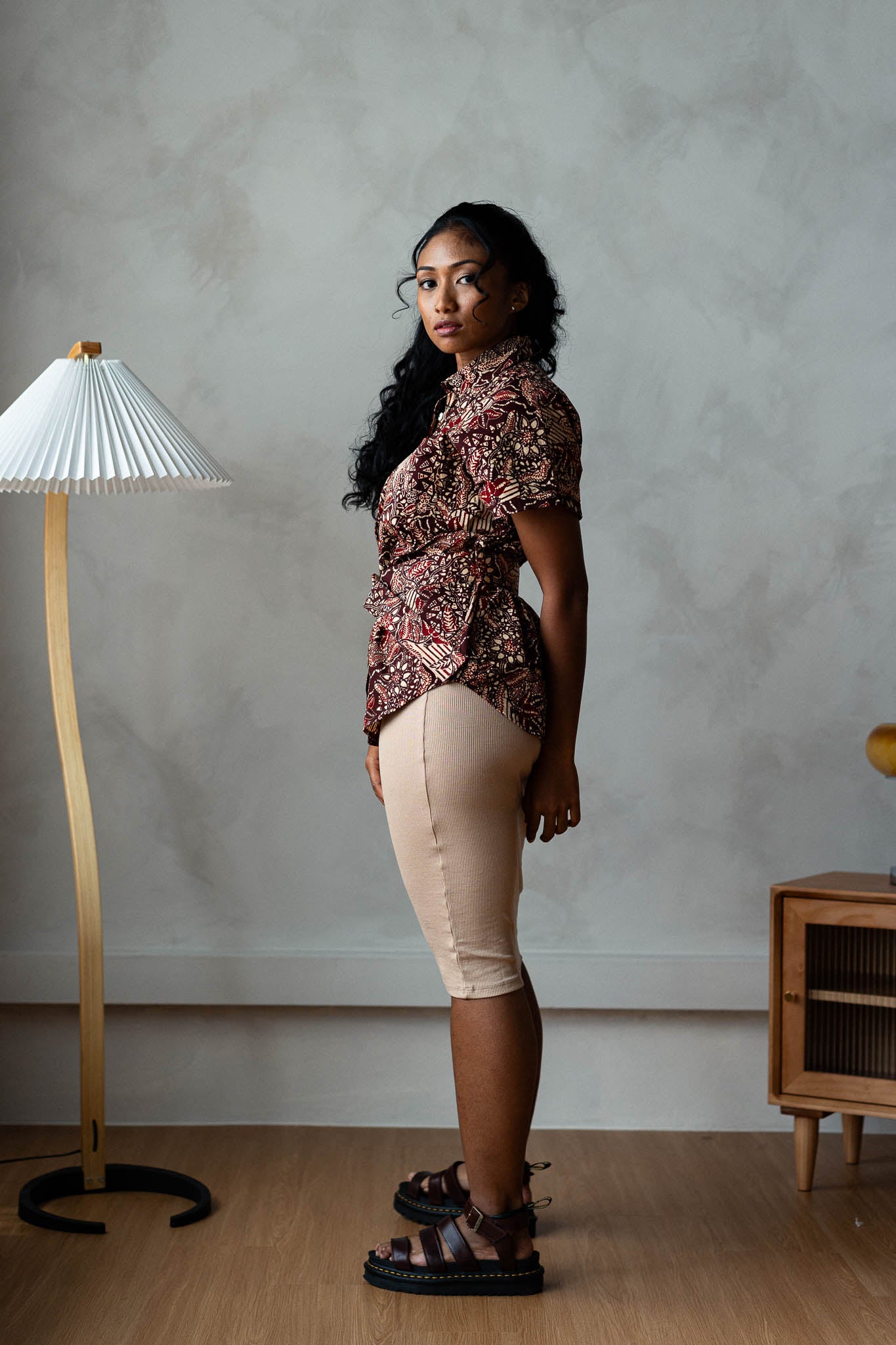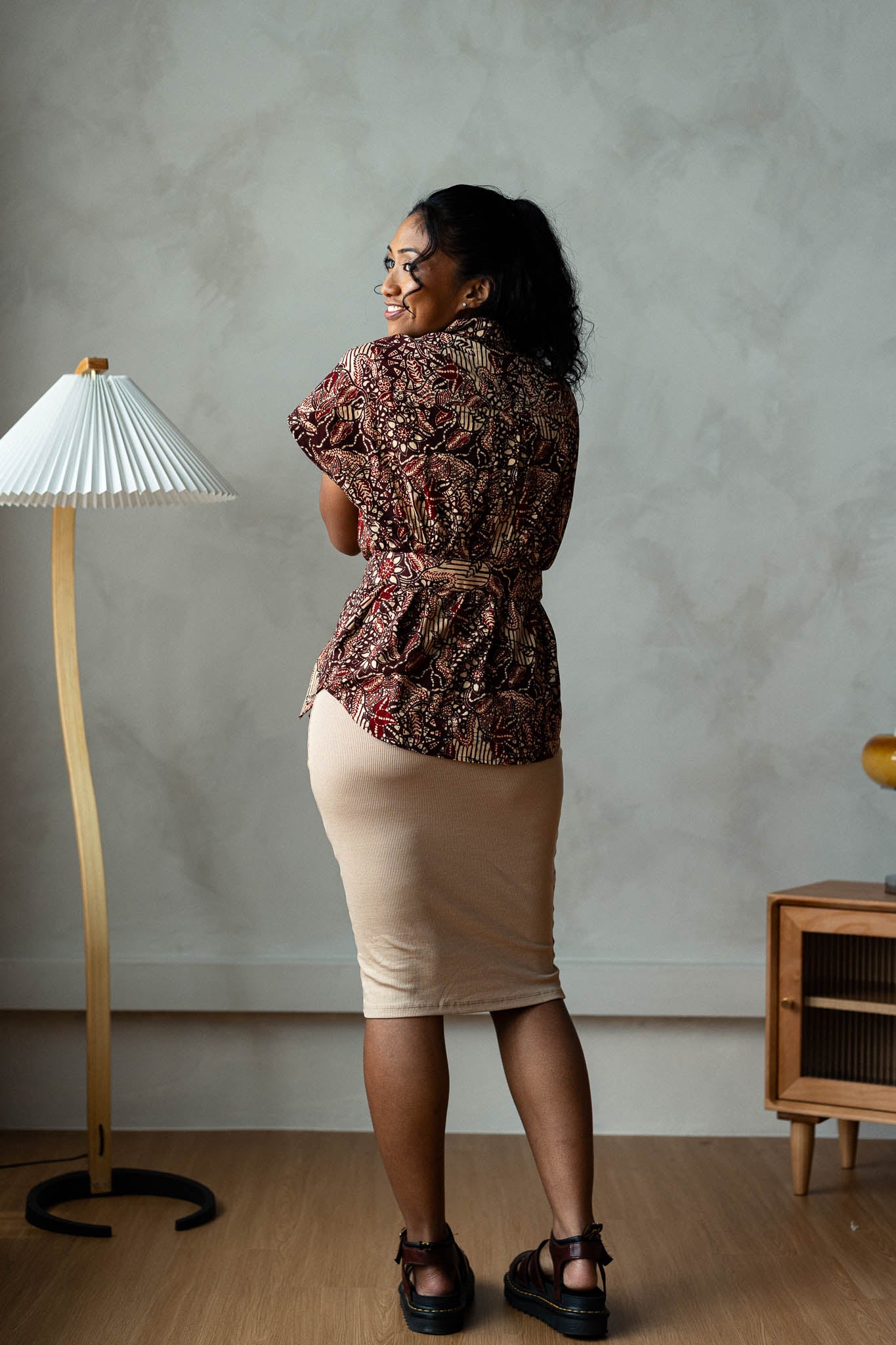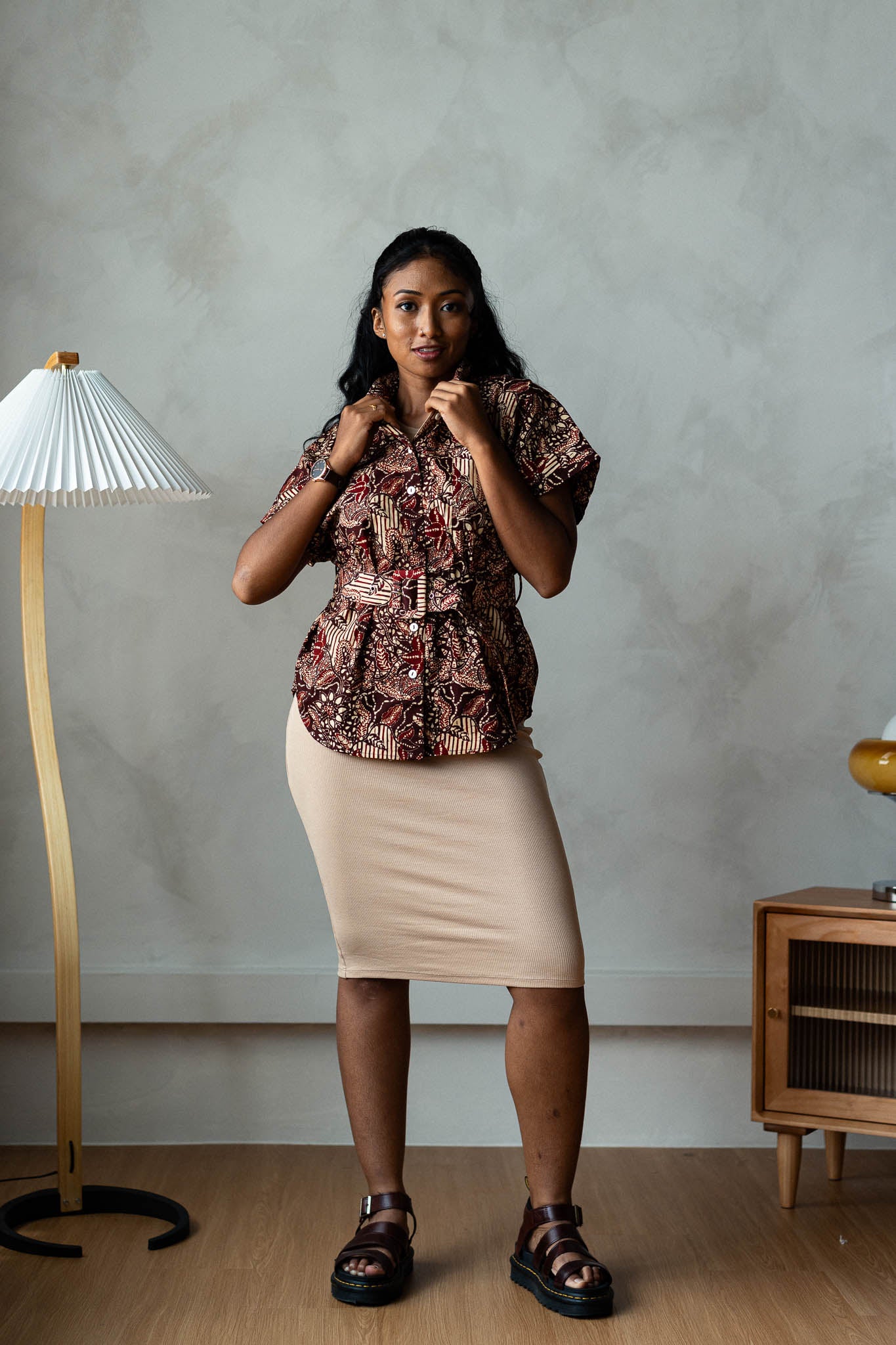 Batik Belted Blouse | Sekar Burgundy
The Belted Blouse is an easy button down piece for all those in-between days. Batwing sleeves and large collars give off a laidback, safari chic vibe. Pair with the detachable belt for more shape around the waist. Designed in our dual size chart. Fits true to size.
Fatin is wearing Size M/L. Her measurements are 34" bust, 30" waist, 40" hips, 166cm.
Sekar derived its name from from a type of batik motif known as Sekar Jagad. Culturally taken to symbolise maps of the universe coming together as one, Sekar is a symbol of unity in diversity.
Hand stamped batik on 100% mercerised cotton. Shell buttons. Fabric belt.

Hand wash on cold to retain its colours and beauty. Machine washable in a laundry bag at 30° max on a gentle cycle.
We ship free in Singapore.
SGD10 flat rate for orders from Malaysia and Indonesia.
Free shipping for international orders SGD250 and above.
See our shipping FAQs.
Rooted in Tradition
Central Java
Believed to be the birthplace of batik, Central Java is well-known for high quality batik. We have partnered with two small teams of intergenerational artisans here since 2019 for our apparel needs.
See More makers
Sewn with care
Needle & Thread
After the batik process is completed, they are sent to our tailors based between Bandung & West Jakarta. Here, batik is sewn with care into apparel.
See More Makers