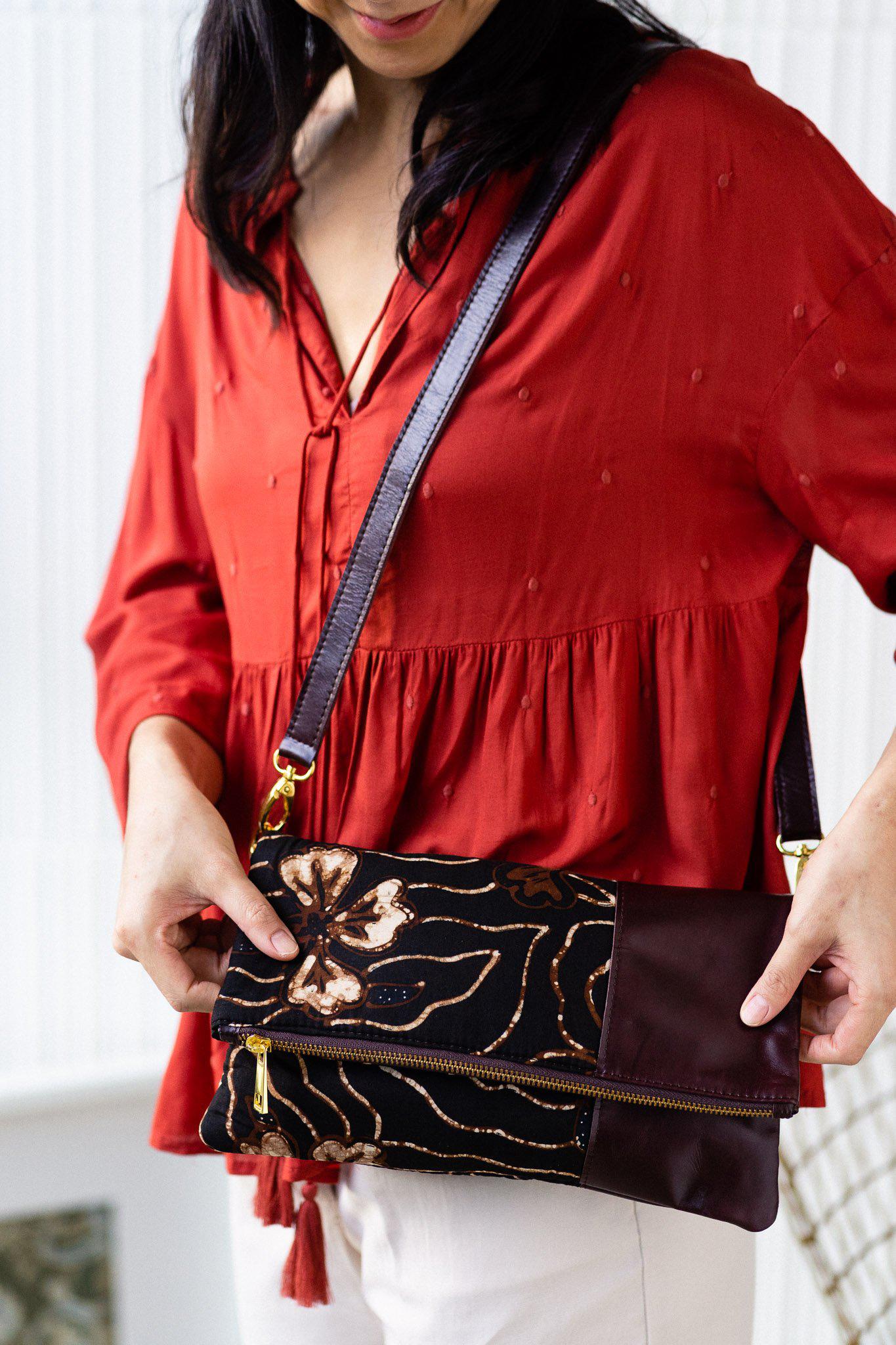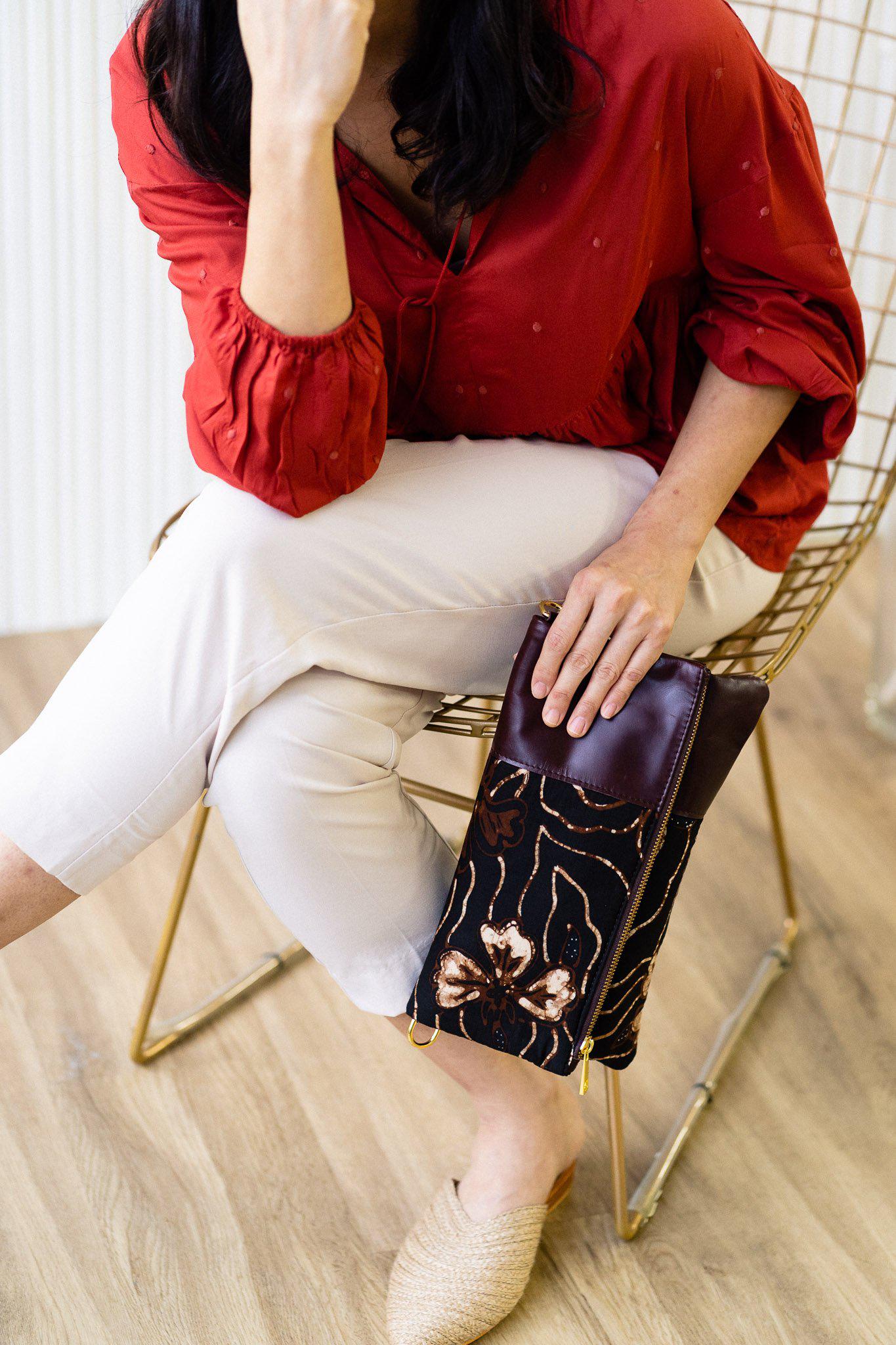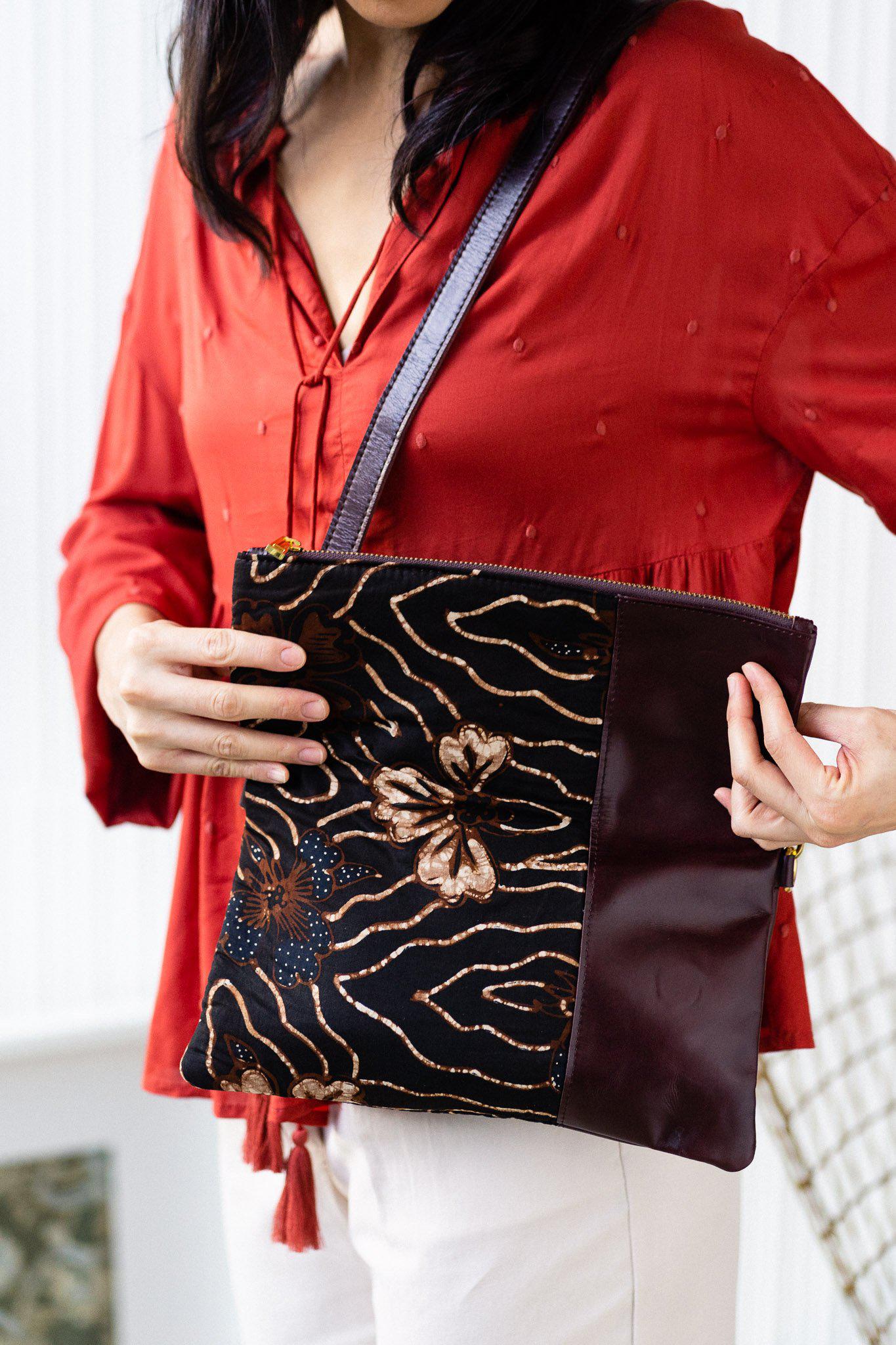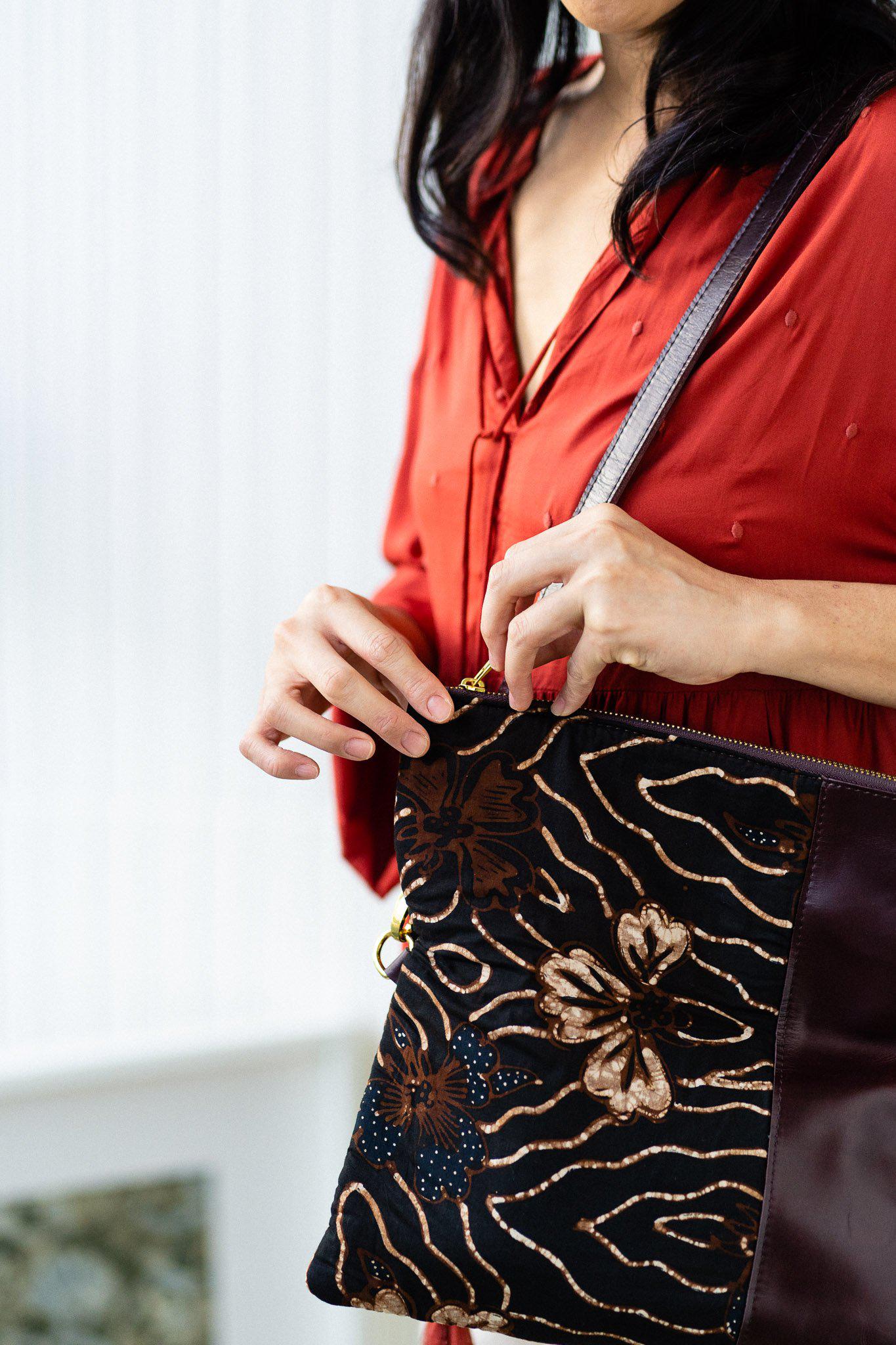 Foldover Clutch | Bethari
Description

Textile & Composition
Sizing

Shipping
Hand drawn batik. Deep natural dyes. Timeless design. We return to the familiar with the Bethari foldover, one of our first designs and a firm favourite by customers throughout the years.

With time we have refined it to include detachable straps and an inner pocket. Now you can carry this two ways, as a clutch or crossbody.

Bethari bears motifs that are a unique combination of old world and new world. Modern flowers, very likely orchids float on a background of

mega mendung, a 

classical batik motif dating back to the 1800s. Resembling clouds, they represent fertility and life. Put together, these two motifs may come to signify a rich and abundant life. 




This hand drawn batik was acquired by our textile partner Tradisi Textiles on a field trip to Solo in Central Java. Made with a mixture of natural dyes - indigofera for blue and sogan for browns and reds. The effect of cracked wax on the white flowers in particular are truly one-of-a-kind. 

- Batik is 100% cotton, set on soft sponge interfacing
- Genuine calf leather in deep brown with maroon undertones
- Gold plated hardware

Each clutch comes packaged in our custom gift box and dust bag.

- Magnetic closure
- Measures 11" by 11" unfolded
- One inner pocket
- Adjustable strap

Slight differences in pattern placement are expected as textile is handmade. However this is what makes each piece unique.

Free shipping within Singapore.
Free international shipping for orders $250 and above.
See our shipping FAQs.
We ship free in Singapore.
SGD10 flat rate for orders from Malaysia and Indonesia.
Free shipping for international orders SGD250 and above.
See our shipping FAQs.
Rooted in Tradition
Central Java
Believed to be the birthplace of batik, Central Java is well-known for high quality batik. We have partnered with two small teams of intergenerational artisans here since 2019 for our apparel needs.
See More makers
Sewn with care
Needle & Thread
After the batik process is completed, they are sent to our tailors based between Bandung & West Jakarta. Here, batik is sewn with care into apparel.
See More Makers