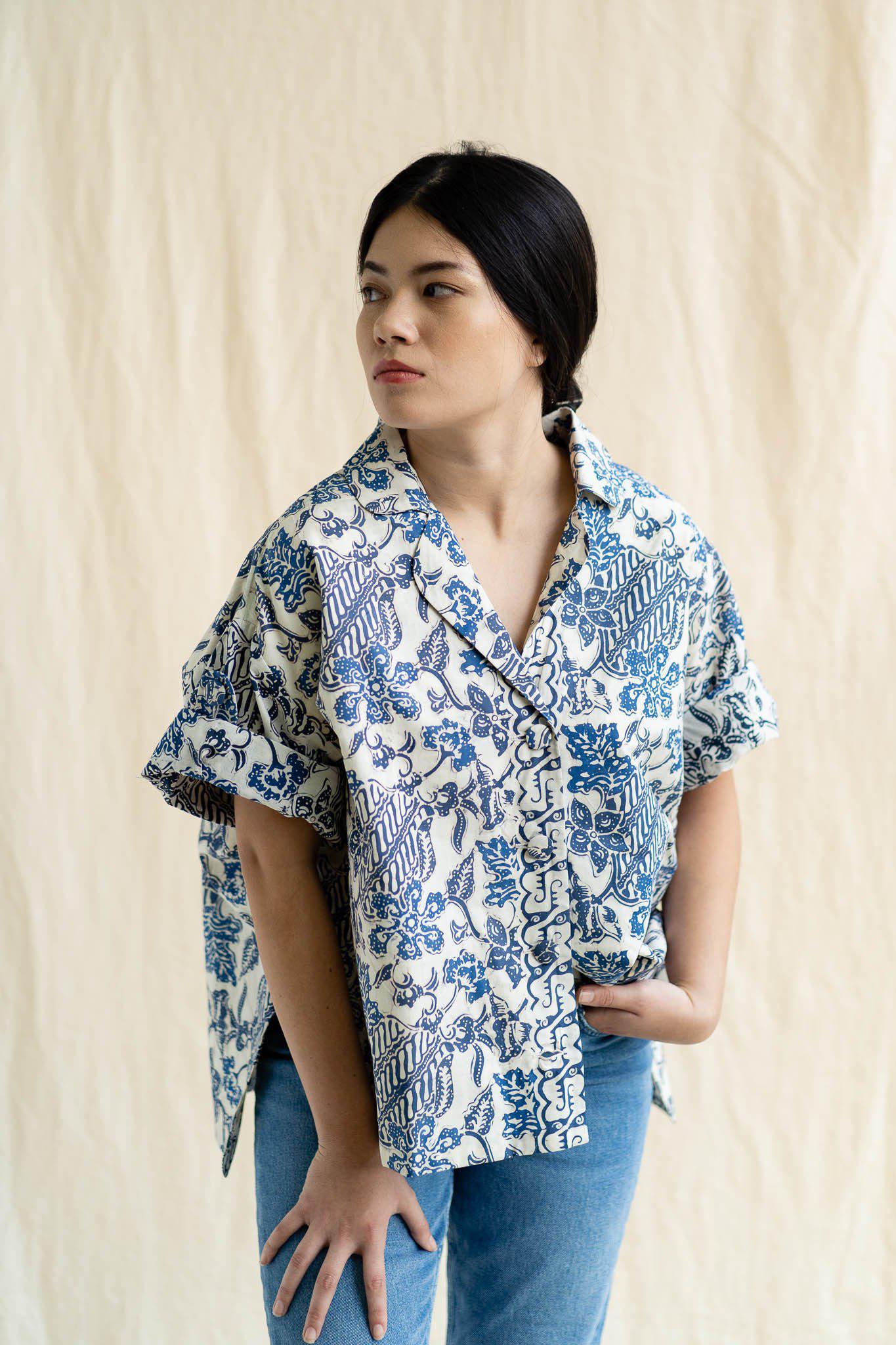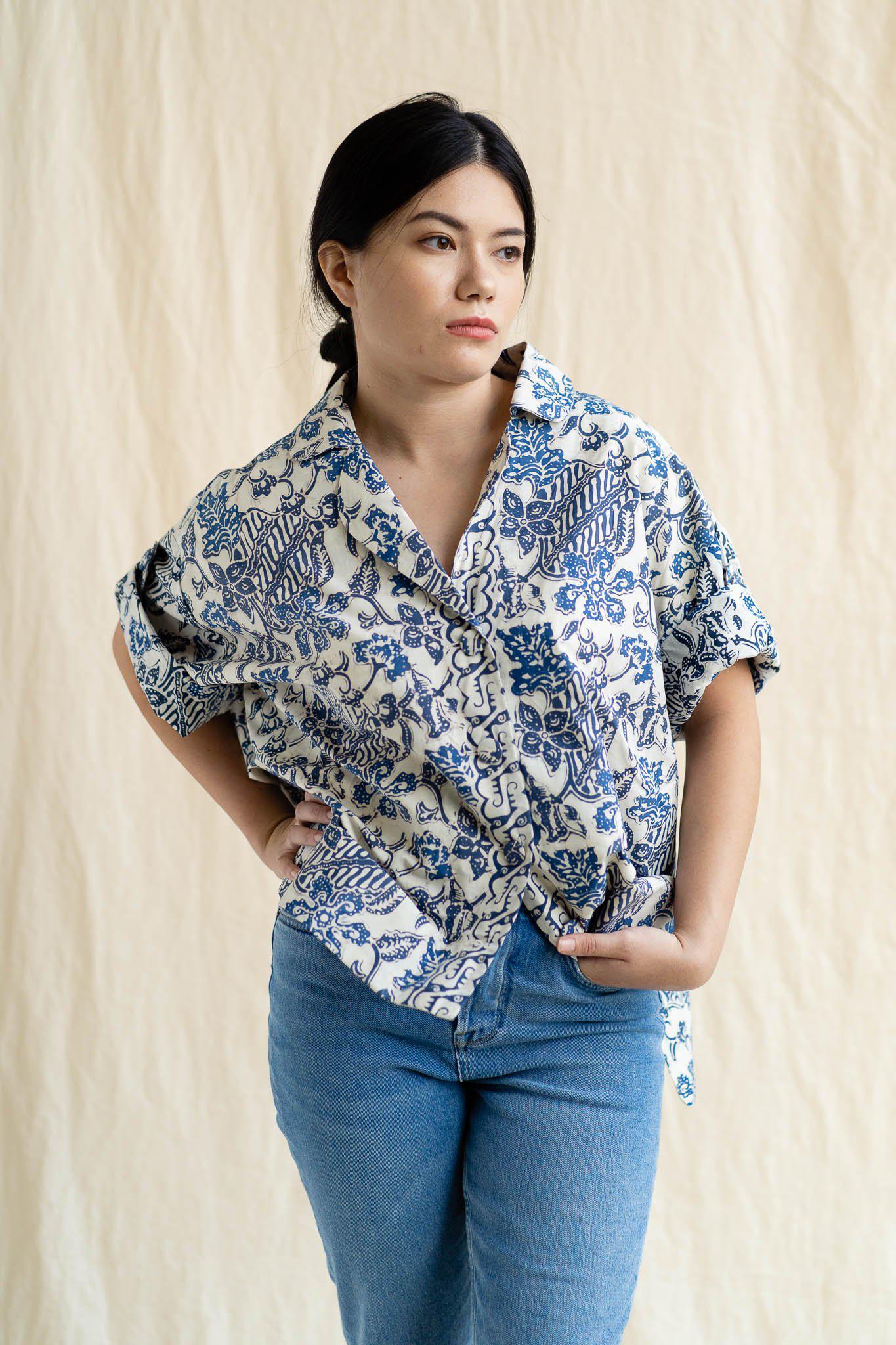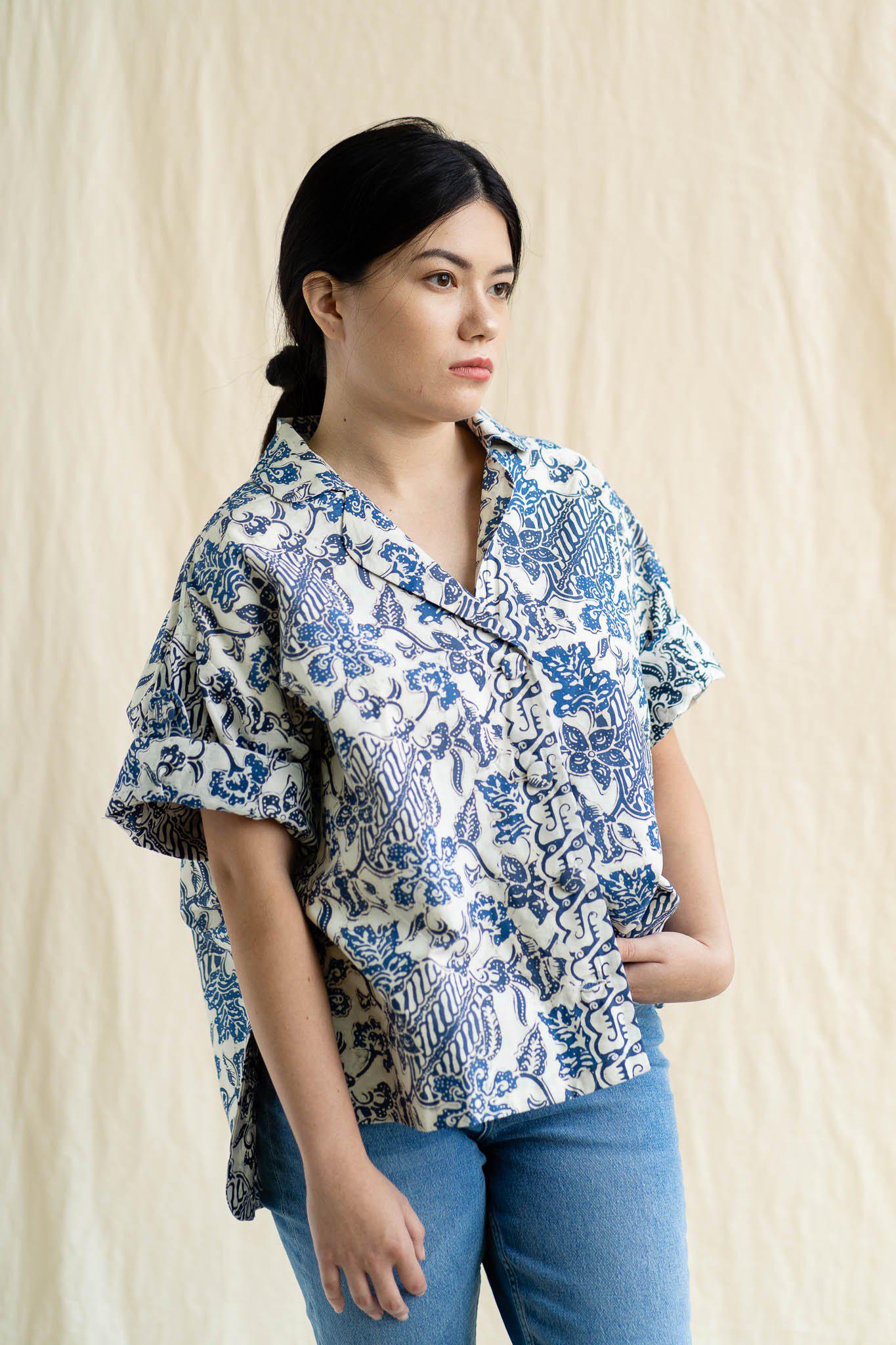 Batik Cocoon Shirt | Puspa
We wanted a shirt to live in, so the the Cocoon Shirt was born. 
Featuring hand block batik in bold, contemporary patterns, roll up sleeves and the cutest batik buttons. 
Designed free size for a relaxed fit.
Textile
Hand block printing is a centuries old textile art. The skill and precision needed to align each copper block is a skill
cultivated
in families for generations. We are proud to work with artisans in Solo, the undisputed birthplace of batik.
Made with medium-weight 100% cotton. 
Other things you should know
Our apparel are designed free size for a versatile fit. Fits up to a UK16.
Wulandari regularly wears UK 8-10
Height: 5'3 (163cm) | Bust 36
"
Measurements (taken with garment lying flat):
Chest: 27"
Length (front): 25"
Length (back: 26.5" 
Slight differences in size of print is expected as textile is handmade. However this is what makes each piece unique.
Free shipping within Singapore.
Free international shipping for orders $150 and above.
We ship free in Singapore.
SGD10 flat rate for orders from Malaysia and Indonesia.
Free shipping for international orders SGD250 and above.
See our shipping FAQs.
Rooted in Tradition
Central Java
Believed to be the birthplace of batik, Central Java is well-known for high quality batik. We have partnered with two small teams of intergenerational artisans here since 2019 for our apparel needs.
See More makers
Sewn with care
Needle & Thread
After the batik process is completed, they are sent to our tailors based between Bandung & West Jakarta. Here, batik is sewn with care into apparel.
See More Makers