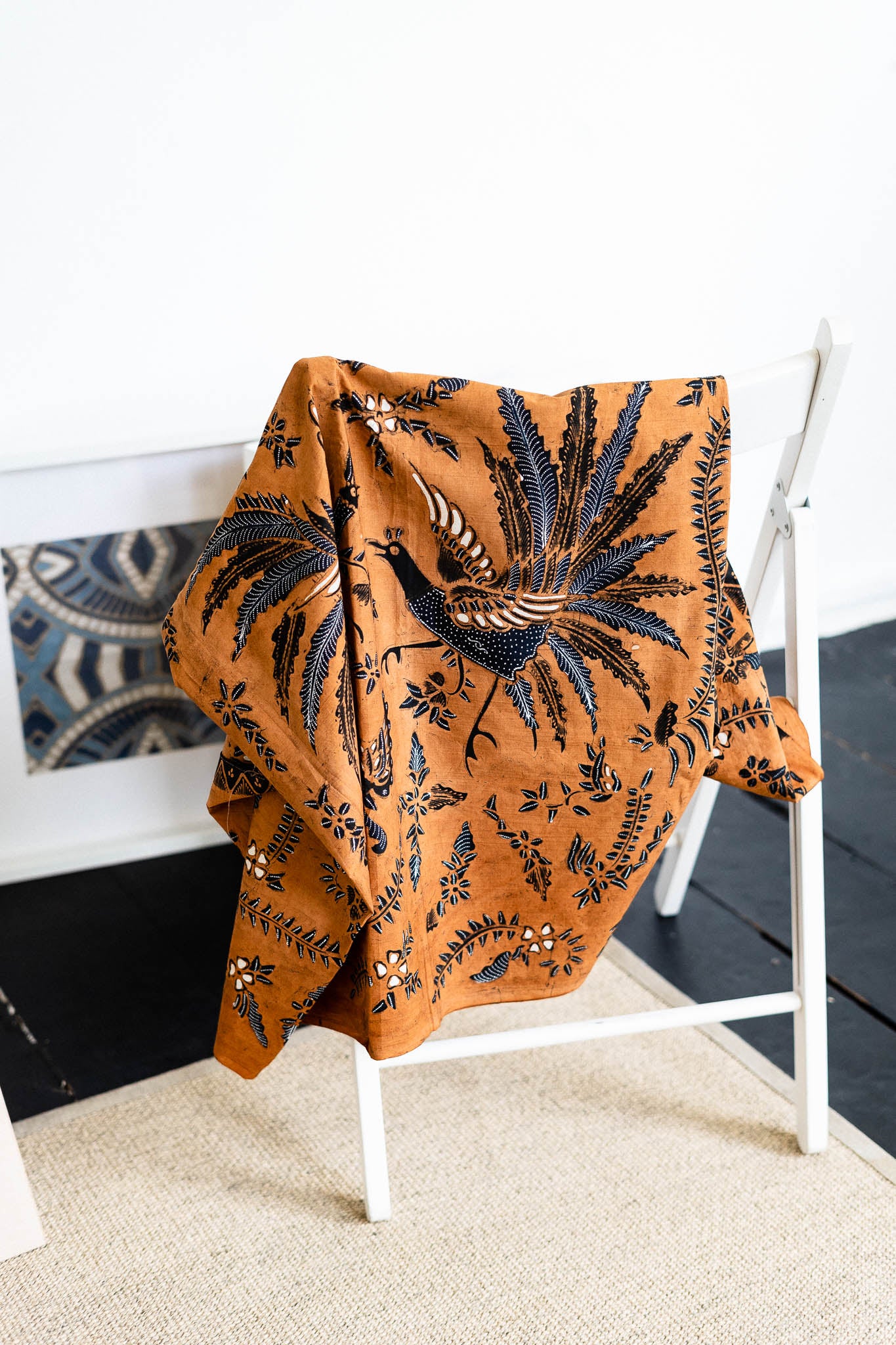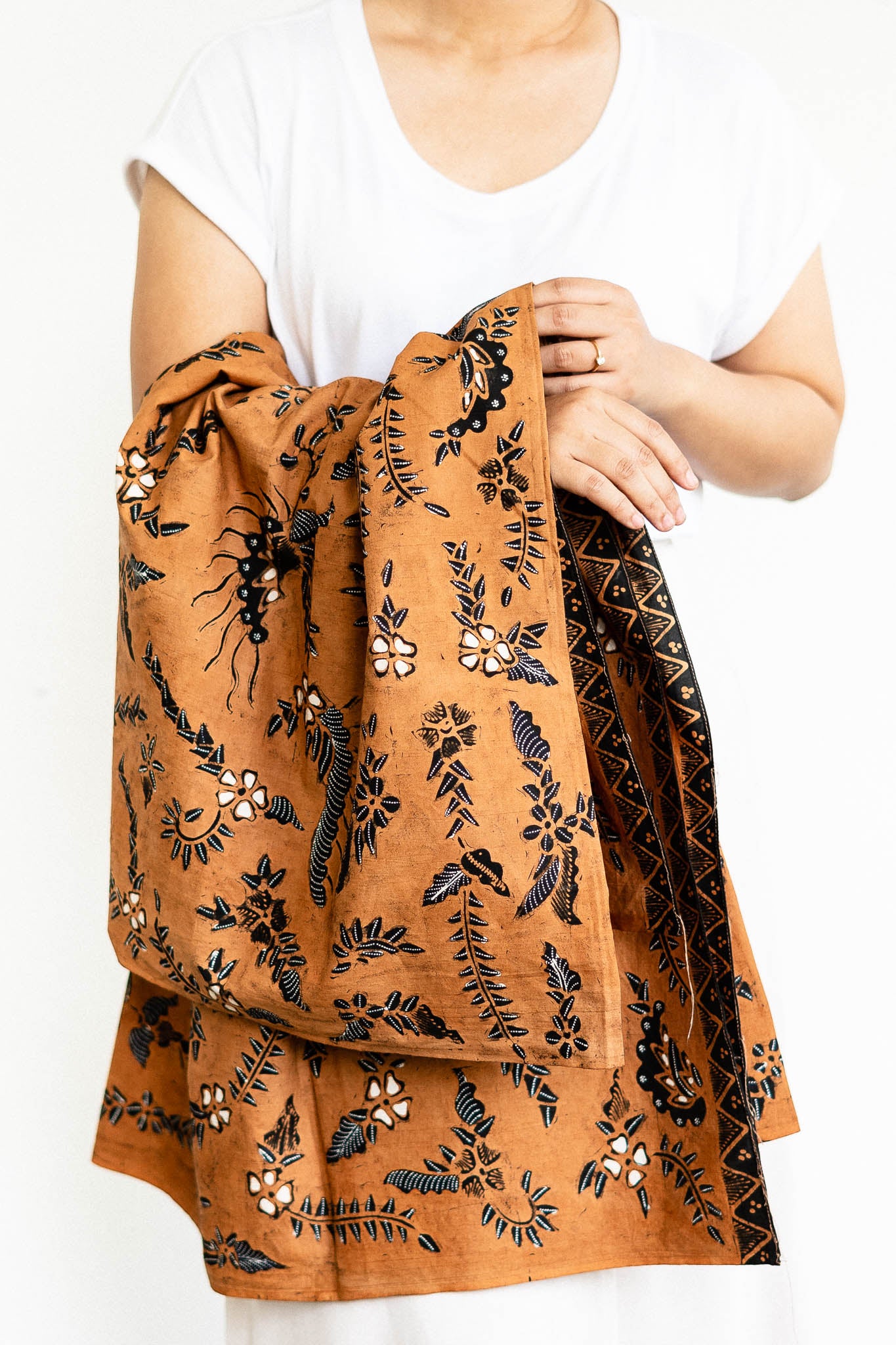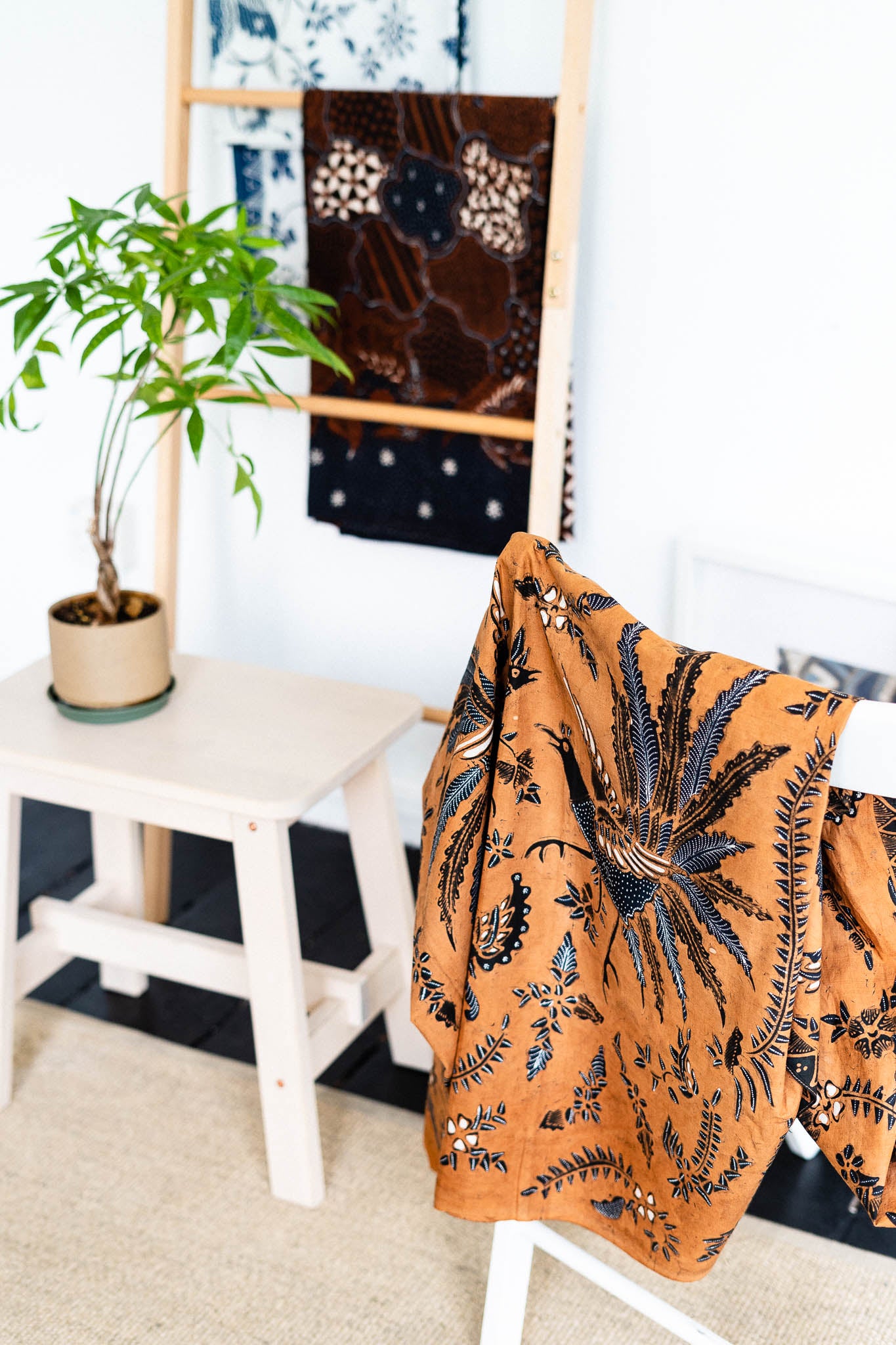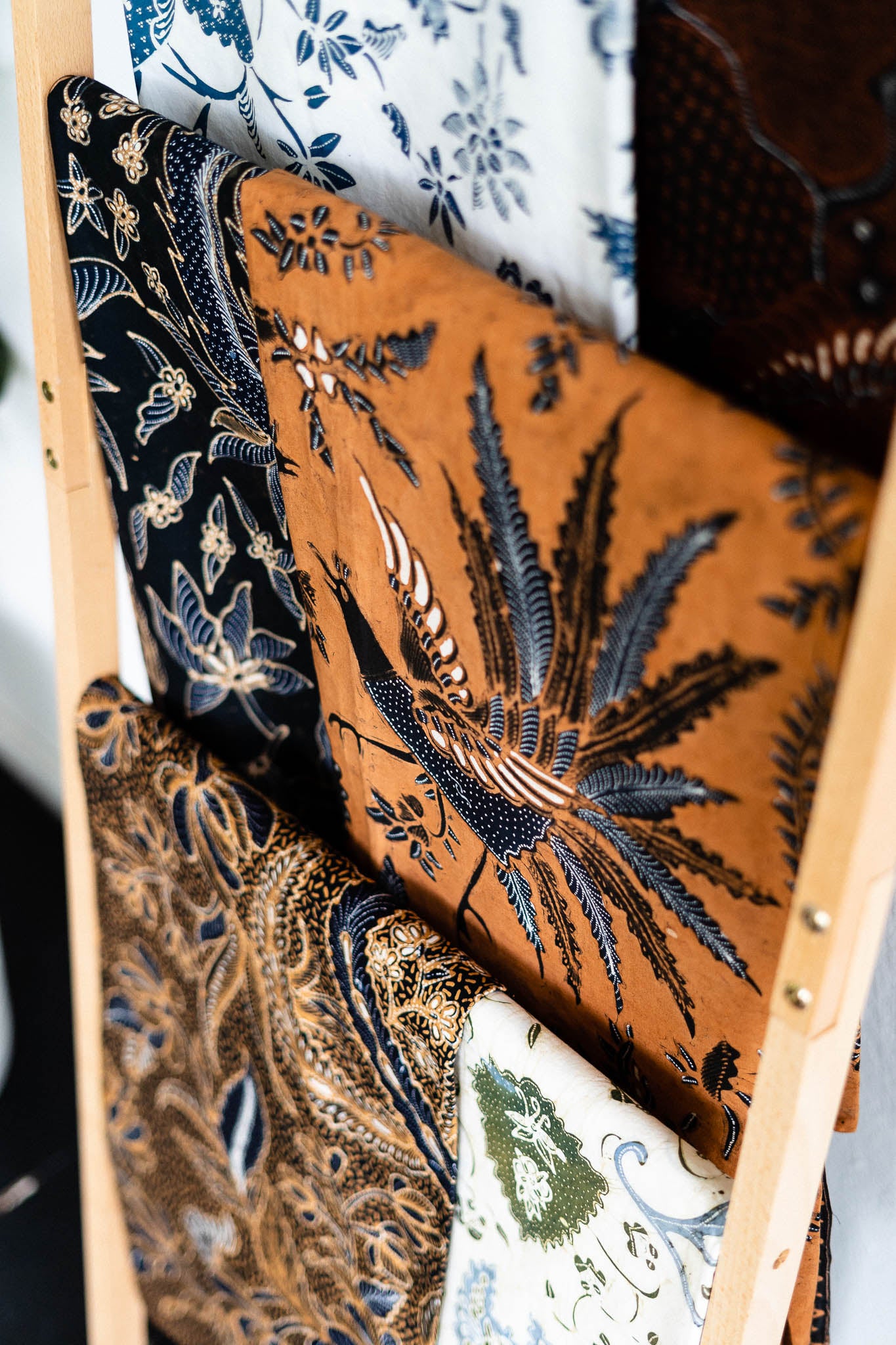 Cenderawasih, The Magical
In the easternmost province of the Indonesian archipelago lies an untouched and thriving island full of magical flora and fauna called Papua. Here too lies Cenderawasih (the Bird of Paradise), a species native to this idyllic island. 
It was once thought to be a mythical animal from the heavens for its unspeakable beauty and colour, with majestic feathers in colours that can only be found in nature — an ombre of blues, yellows, reds and greens. Here, the bird is given a Javanese spin in naturally dyed sogan brown and indigo with vines and flowers in between. Eight birds – drawn with careful detail and precision – fill the entire span of this batik. This is one for the ages.
Textile
Time taken to make: 2 months
Other things you should know
Exclusive, only one piece available.
Comes gift ready and packaged in our custom gift box and tissue.
Textile measures 2.4m x 1m.
Base of batik is primissima cotton, with a thread count of 100% cotton.
Textile is drawn and dyed by batik artisans, minor inconsistencies are to be expected. However this is what makes each piece unique.
Free shipping within Singapore.
Free international shipping for orders $250 and above.
We ship free in Singapore.
SGD10 flat rate for orders from Malaysia and Indonesia.
Free shipping for international orders SGD250 and above.
See our shipping FAQs.
Rooted in Tradition
Central Java
Believed to be the birthplace of batik, Central Java is well-known for high quality batik. We have partnered with two small teams of intergenerational artisans here since 2019 for our apparel needs.
See More makers
Sewn with care
Needle & Thread
After the batik process is completed, they are sent to our tailors based between Bandung & West Jakarta. Here, batik is sewn with care into apparel.
See More Makers