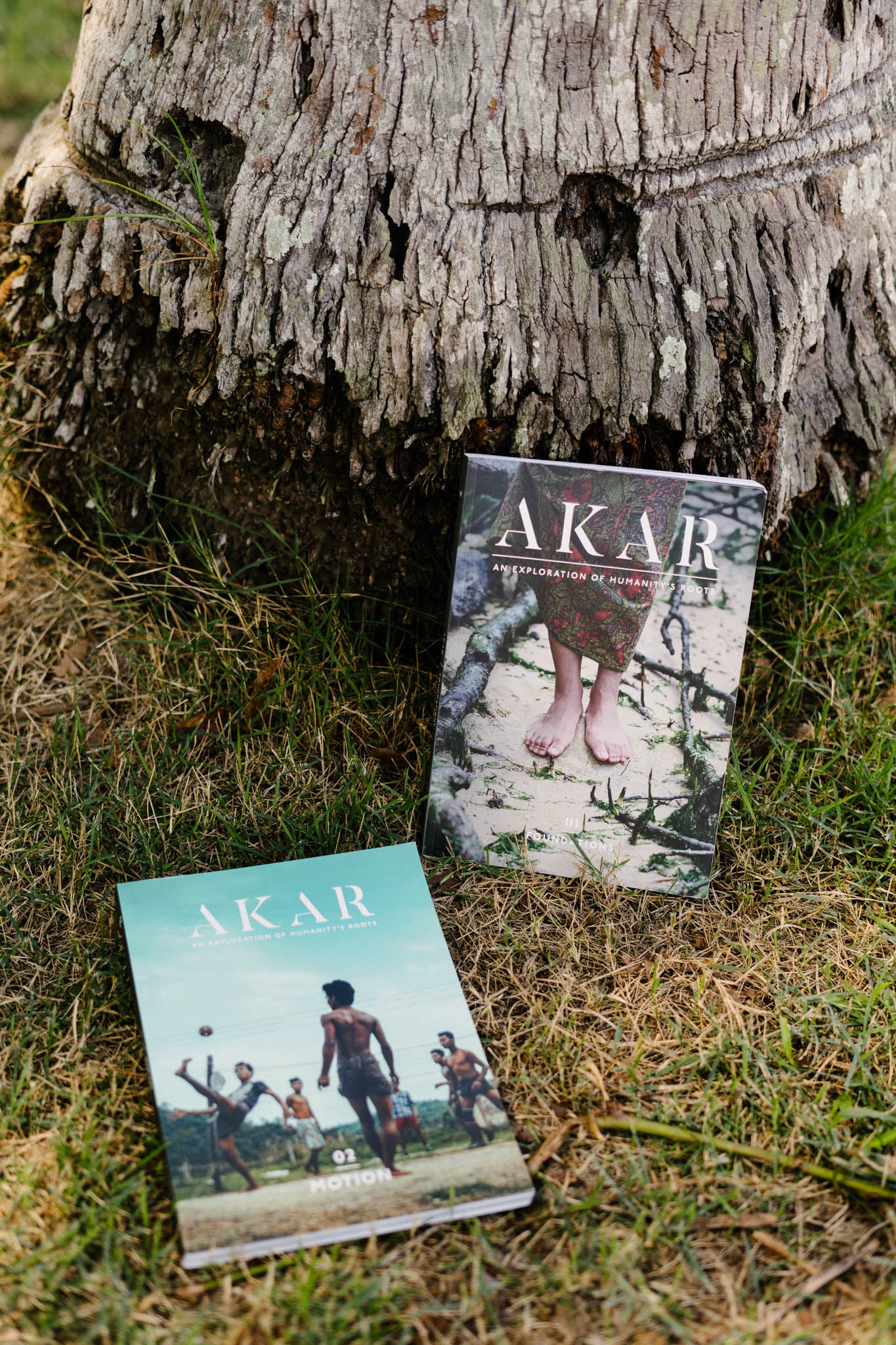 Description

More Information
Shipping
In this issue, AKAR explores what it means to move and to be moved​ —​ across time, space, worlds, and circumstances. Why do people move? How does art communicate across mediums to open our eyes to the world? As that which sustains us, do we value our relationship with our rivers? What does it mean to raise your hands to the heavens and prostrate on the earth? What happens when you literally lose your ability to move?

Issue 2, Motion features poetry, photography, and reflections on the human relationship with nature, and one another.

Read our feature interview of the women behind AKAR magazine here. 


 

AKAR is an independent print publication from Singapore which features everyday stories & histories of Southeast Asia. It strives to bring the rich tapestry of this region to the world by amplifying voices that represent diverse lived experiences.
 
Paperback: 138 Pages
Product Dimensions: 170 x 240 mm
ISBN: 9789811436710

Published by Math Paper Press

Free shipping within Singapore.
Free international shipping for orders $250 and above.
See our shipping FAQs.
We ship free in Singapore.
SGD10 flat rate for orders from Malaysia and Indonesia.
Free shipping for international orders SGD250 and above.
See our shipping FAQs.
Rooted in Tradition
Central Java
Believed to be the birthplace of batik, Central Java is well-known for high quality batik. We have partnered with two small teams of intergenerational artisans here since 2019 for our apparel needs.
See More makers
Sewn with care
Needle & Thread
After the batik process is completed, they are sent to our tailors based between Bandung & West Jakarta. Here, batik is sewn with care into apparel.
See More Makers