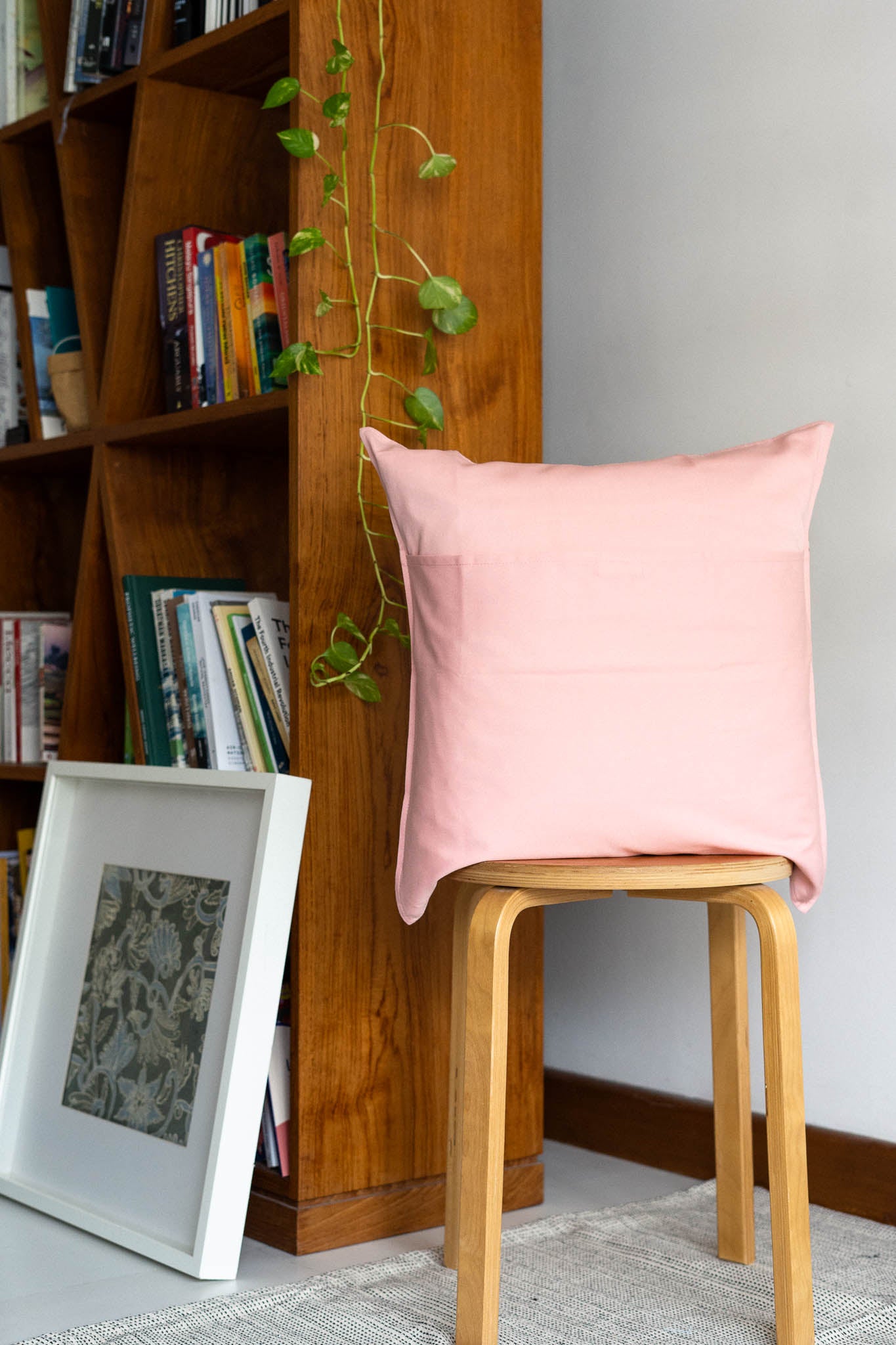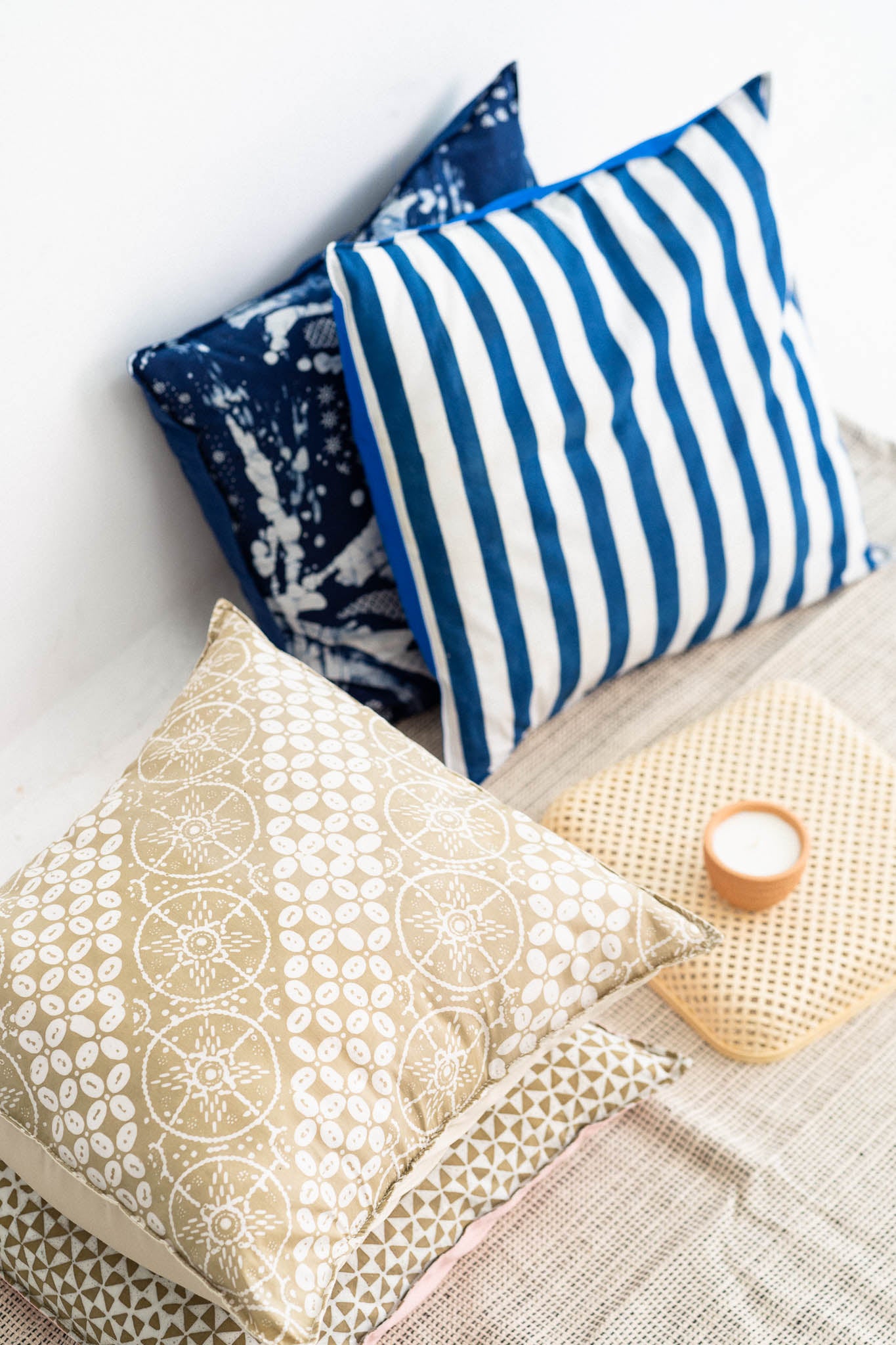 Batik Cushion Cover | Slobog
Description

Textile & Composition

Sizing

Shipping
Last piece in stock.

The slobog motif holds the beautiful message of sincerity.



We are delighted to bring you our batik cushions for the holidays. Made by our new batik artisan partners in Yogyakarta, and then sewn by a small community of Afghanistan refugees — these pillows have gone through careful hands and made with love. Available in four motifs, each with their own meaningful significance for your home. Pillow insert not included.




Hand stamped batik made by a family of artisans in Bantul, Yogyakarta, who specialise in natural dyes. Hand

 wash on cold to retain its colours and beauty.




- Batik is 100% cotton
- Plain backing is 100% cotton


Slight differences in pattern placement is expected as textile is handmade. However this is what makes each piece unique


Measures 50cm by 50cm





Ships free within Singapore. Pre-orders will be shipped separately from in-stock items.

Free international shipping for orders $250 and above. See our shipping FAQs.
We ship free in Singapore.
SGD10 flat rate for orders from Malaysia and Indonesia.
Free shipping for international orders SGD250 and above.
See our shipping FAQs.
Rooted in Tradition
Central Java
Believed to be the birthplace of batik, Central Java is well-known for high quality batik. We have partnered with two small teams of intergenerational artisans here since 2019 for our apparel needs.
See More makers
Sewn with care
Needle & Thread
After the batik process is completed, they are sent to our tailors based between Bandung & West Jakarta. Here, batik is sewn with care into apparel.
See More Makers